18 Apr 2019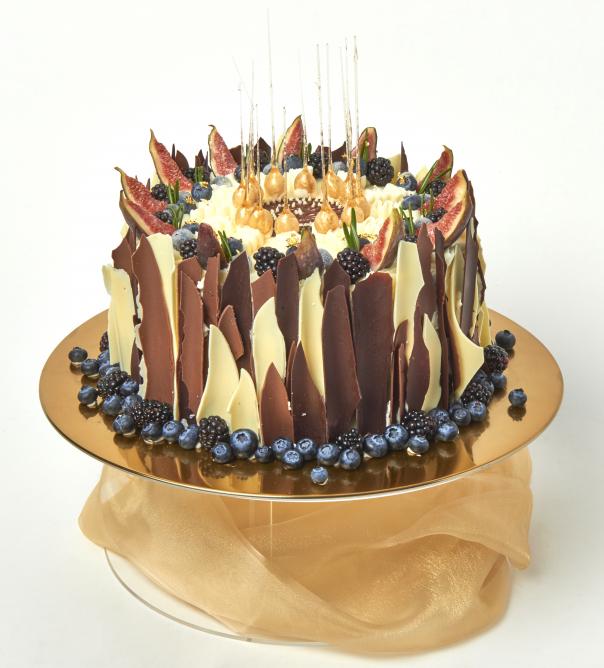 Co-run by LACA and the Craft Guild of Chef, the Finishing Touches culinary salon took place during this year's LACA: The Main Event (11-12 July) – providing entrants the chance to show off their skills.
Now in its 11th year, the competition is aimed at all levels of staff employed across education catering, who are capable of creating craft pieces. 
Having impressed judges: Steve Munkley (Craft Guild of Chefs); Nick Wort (House of Commons); Matthew Shropshall (UCB); Lesley Herbert; Paul Taylor (Hilton Birmingham Metropole); Nick Hollands (former Royal Garden Hotel); and Leanne Oliver-Pulford (2017 Best in Show winner) with her filled/covered sponge entry, Jean Potter from HCL Ltd took home Best in Show 2018.
With three new categories for 2018, including 50% fruit dessert, cheesecake and sculpted or carved cake, the full list of results is as below:
Best in Class results:
50% fruit dessert - Jenny Babbington, Educaterers
Apple pie/tart - Helen Goode, BAM FM
Biscuits - Ellen Crookes, South Tyneside County Council
Cake suitable for a secial diet - Jacqui Law, Kea School
Cheesecake - Adel Bentley, Taylor Shaw
Chocolate truffles - Joana Gaspar, Taylor Shaw
Cupcakes - Anne Kavanagh, ISS Foodservices
Decorated celebration cake - Julie Murray, Educaterers
Decorated novelty cake - Kerry Lancett, City Catering
Filled and/or covered sponge - Jean Potter, HCL Ltd
Floral sugarcraft display piece - Rachel Kirk, Taylor Shaw
Individual fruit tarts - Elena Day, Caterlink
Sculpted or carved cake - Helen Saunders, Stockton Borough Council
Traybake - Lesley Hockley Wright, Surrey Commercial Services
Best in show:
Filled and/or Covered Sponge - Jean Potter, HCL Ltd
View the 'Best in Class' winners from the 2018 competition