18 Mar 2021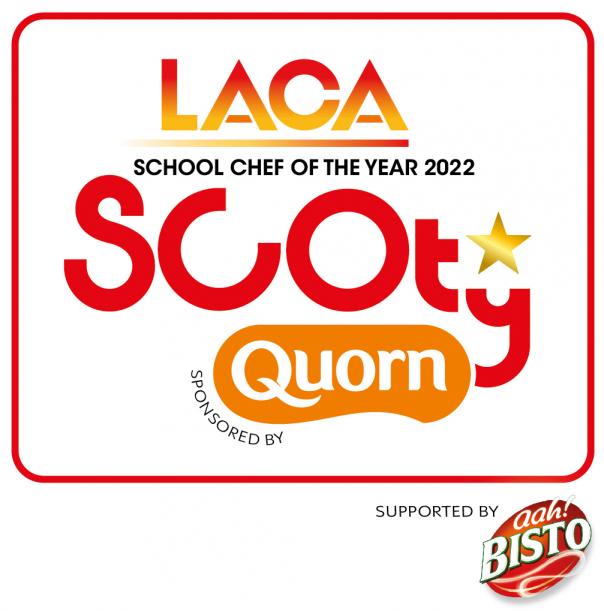 LACA'S SCHOOL CHEF OF THE YEAR COMPETITION 2022
LACA'S School Chef of the Year competition launches today with continued sponsorship from Quorn Professionals, and, new for 2022, supported by Bisto.
In a new twist for 2022, competitors will be tasked with creating a grab & go savoury snack in addition to a delicious and imaginative main meal, using at least one Quorn product in both the new grab & go item and main course and one Bisto product from a list provided in either the snack or the main course, alongside a 50% fruit-based dessert that should reflect school standards, using one Premier Foods product from a list provided.
The competition is open to all kitchen-based staff involved in the daily preparation of pupils' meals in schools across the UK whether from a local authority or contract-catered site, managed in-house, academy school or part of a Multi-Academy Trust.
The national final will once again be held at the LACA Main Event on Wednesday 6th and Thursday 7th July at the Hilton Birmingham Metropole with the overall winner announced on the evening of Thursday 7th July.
View full list of national finalists and their menus.
Regional final winners will each receive a £100 cash prize. At the national final, the 2022 national winner will receive a £1,000 cash prize, the 2022 LACA School Chef of the Year trophy and an invitation to a calendar of catering industry events. The national second and third place winners will receive £500 and £300 respectively
Timings:
---
Read more about the LACA School Chef of the Year 2021 competition and finalists
---
LACA School Chef of the Year demonstration from Rob Chambers, 2021 winner and Kate Snow, Quorn.
26th January 2022