Visitor Registration 2016
Education Catering Exhibition 2016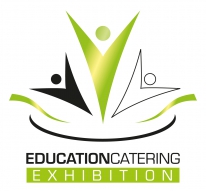 Visitors who have preregistered will receive a free gift when attending the exhibition*
Wednesday 6th – Friday 8th July 2016
Hilton Birmingham Metropole
Exhibition opening times:
Wednesday 6th July 2016 - 1130 to 1700
Thursday 7th July 2016 – 0830 to 1715
Friday 8th July 2016 – 0830 to 1039
Running alongside LACA - The Main Event 2016, the Education Catering Exhibition is the only show in the UK which is dedicated to the school meals market.
With caterers facing a greater challenge than ever before to deliver the right meal at the right price, the exhibition will provide visitors with the ideal environment in which to meet suppliers and manufacturers who can offer products and solutions to help them.
The Education Catering Exhibition is an unrivalled opportunity to source new ideas and innovations and compare a range of suppliers under one roof.  Over 160 companies will showcase food and beverages, equipment, systems and services.  Click here to view the current exhibitor list and floorplan to start planning your visit.
There are some other great features at the show:
Finishing Touches
A very popular feature of the exhibition, LACA Finishing Touches will return for 2016. Held in conjunction with the Craft Guild of Chefs, there are 10 classes for school caterers to enter plus the opportunity to experience the wealth of enthusiasm and skill among students themselves with two student classes.  Finishing Touches is once again set to become one of the most talked about features of LACA 2016.
Click here to view the 2015 entries.
LACA Demonstration Theatre
A series of live demonstrations hosted by the exhibitors giving visitors the chance to see the latest products in action and offering a wealth of ideas to take back to the workplace, including demonstrations by well known TV chefs.
Please note: The exhibition is only open to school meal providers.  Any supplier wishing to be escorted around the Education Catering exhibition - please call 0845 108 5504
Please note: registration using this form is for entry into the exhibition only. If you are interested in attending the conference sessions, click here to book a delegate place.
*While stocks last