17 Sep 2019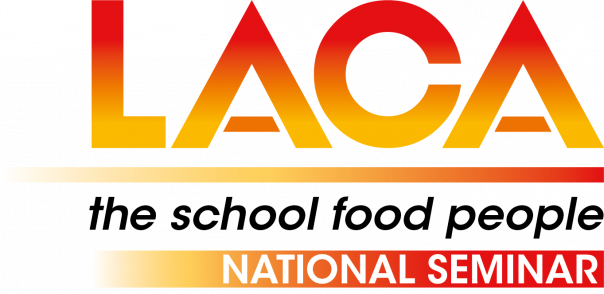 Friday 15th November
Stratford Manor Hotel
LACA are hosting a one day seminar on Friday 15 November 2019 at Stratford Manor Hotel, as part of their calendar of events.
 
The outline timings and schedule are:
09.00

Registration and coffee

09.30 

Welcome - Neil Porter, chair of events group, LACA Ltd followed by
Aims of the day - LACA update, Stephen Forster, LACA national chair
Stephen will kick the day off with an update on LACA's strategy and focus for the coming year, and Neil will update on proposed changes to the format of the annual LACA Main Event following the feedback from delegates and exhibitors after the 2019 show.

10.15  

LACA's working group on allergen awareness and training
Jessica Crane, head of technical & training for nutrition, Chartwells
With allergen awareness for caterers hitting the headlines, LACA have set up a working group to formulate a working strategy on training and awareness for school caterers. Jessica Crane will update delegates on work to date.

10.45      

coffee break

11.15

Brexit – What happens now?
Lee Petar, Oakhill Communications
Lee will update delegates on the current and fast-moving political situation
11.30
Veg Power - How do we get kids eating more veg?
Dan Parker, chief marketing officer, Veg Power Dan's session will focus on the story so far from the EAT THEM TO DEFEAT THEM campaign including sharing the first year results and plans for 2020.

12.00   

NSMW 2019 round up

12.15 

Case Study 1 – Matthew Knight, Hillstone Primary School
Hillstone School won the LACA Self-Delivered Award in 2018 – Matthew will be joined by pupils who are part of the school's SNAG group to explain how this whole school approach benefits students, the school and the catering team.

12.45 

Case Study 2: Rethink Food - Nathan Atkinson & Kevin Mackay
A former head teacher and former primary school teacher, Nathan and Kevin are dedicated to educating people about food. They started their mission in 2015 to tackle the problem of children arriving to one of our schools hungry each day and vowed to remove hunger as a barrier to learning. The work of Rethink Food increases awareness, understanding and positive actions linked to food through an approach that references the United Nation's Sustainable Development Goals through the delivery of three programmes: Rethink Food Education, Rethink Food Futures and Rethink Food Lifestyles.

1

3.15 

Lunch and depart
The centrally located venue offers free parking and wifi – bookings are now being taken for delegate places on Friday.  Accommodation and dinner on Thursday 14 November can be added if required.