5m adults in UK 'experiencing food poverty' according to online poll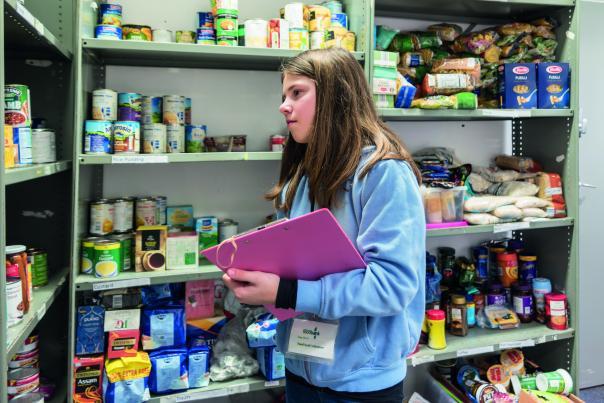 27 May 2020
Food insecurity is the new reality for nearly 5m adults in the UK, according to the Food Foundation, which has released the results of an online poll it commissioned from YouGov.
The figures suggest that two months into lockdown, 4.9m adults (9% of the UK population) are still experiencing food insecurity, despite the fact that supermarket shelves are now better stocked. Over 1.7m children live in these households.
Anna Taylor, Executive Director of the Food Foundation, said this was an improvement on the 16% of households that experienced food insecurity when lockdown was first introduced, but she warned that levels of food insecurity are still almost 250% higher than pre-Covid-19 levels.
"It's clear that the efforts of government, local authorities and front-line charities are making a difference but the scale of the response falls far short of the need which people are experiencing," she said.
"Many are suffering in silence and behind closed doors. Food insecurity is a measure of severe material deprivation and eating a decent diet is critical for protecting the nation's long-term health.
"It's high time we had a national plan for tackling this problem and immediately providing the lifeline assistance which people desperately need."
Other figures revealed by the poll include 880,000 adults are receiving food parcels being delivered by government or charitable services, while 4.4m are relying on neighbours, family, friends and volunteers for help them get food.
Of those self-isolating for 12 weeks, 27% are relying on neighbours, friends and families and volunteers and 7% are receiving government or charity food parcels.
Taylor added: "The government urgently needs a national plan in place for dealing with food insecurity being driven by the crisis. It recently announced £16m for food charities but our data shows the level of need far out strips the capacity of frontline charities."
The data are taken from a YouGov online poll of 4,352 households carried out from 14-17 May. 26, 20