Alaska Seafood announced as 2019 Host a School Chef sponsor

29 Jan 2019
Alaska Seafood Marketing Institute (ASMI) has been announced as LACA's Host A School Chef Sponsor for 2019.
Now in its sixth year, the programme offers school chefs opportunities to work in some of the most exclusive restaurants and venues in the country working alongside some of the most celebrated chefs in the catering industry, demonstrating the breadth and depth of talent of education caterers.
The Ritz Hotel London, Rick Stein's Marlborough Restaurant, the Chester Grosvenor, Fortnum and Mason, Alyn Williams at the Westbury in Mayfair, L'Enclume in the Lake District and The Walnut Tree in Abergavenny are a few of the establishments that took part last year. 
Previously part of the National School Meals Week (NSMW) portfolio of activities, in 2019, Host a School Chef is now a standalone year-long programme.
LACA Chair of Events Neil Porter said: "The success of the Host a School Chef programme over the past five years has exceeded all our expectations and the list of venues that have participated would grace any publication on fine dining.
"It became clear to us that the demand from school chefs and interest from venues wishing to host chefs, gave us enough reason for LACA to expand the programme and launch it as an event in its own right.
"On behalf of the LACA board I am delighted to welcome Alaska Seafood as headline sponsor for 2019 and their support is very much appreciated.
"It is important for us to continue the development of Host a School Chef and key to our plans was for us to find the right partner that we can work with and that has similar values to our own. Alaska Seafood meets the criteria perfectly and we believe will a have a significant part to play in helping LACA take Host a School Chef to the next level."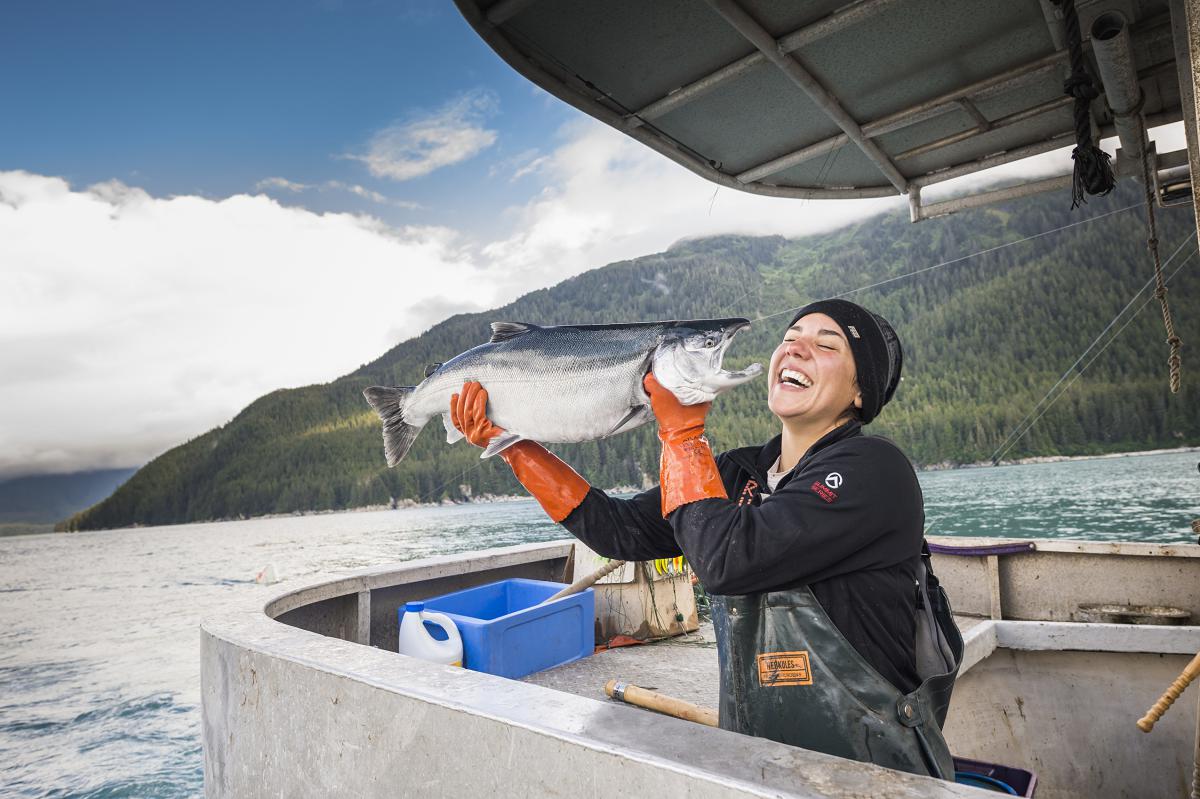 As one of the leading seafood suppliers to the UK catering industry, Alaska Seafood is a public-private partnership between the state of Alaska and the Alaska seafood industry, which was established to 'foster      economic development'.
 It works to be sustainable and does this by enforcing a 'catch quota'. One the quota has been met, the fishery is closed to preserve stocks for future generations.
All of its fisheries are certified by either the Marine Stewardship Council (MSC) or the Responsible Fisheries Management (RFM), and some have both.
Sarah Johnson from Alaska Seafood said: "We recognise the importance of the education catering industry and the role school caterer's play influencing children's food choices for the better. We also recognise the challenge of diversifying meal plans encouraging children to be open minded about the food they eat, particularly at a time when the concept of healthy eating is under the spotlight.
"LACA's 'Host a School Chef' campaign has shown itself to be a great opportunity for Alaska Seafood to work with school caterers in their quest to provide nutritious meals to children. We know that seafood from Alaska is already being served in school kitchens up and down the country and hope that our sponsorship of this programme will help school chefs with their day to day challenges to persuade children to eat more fish!"