Bidfood helps thousands of children escape holiday hunger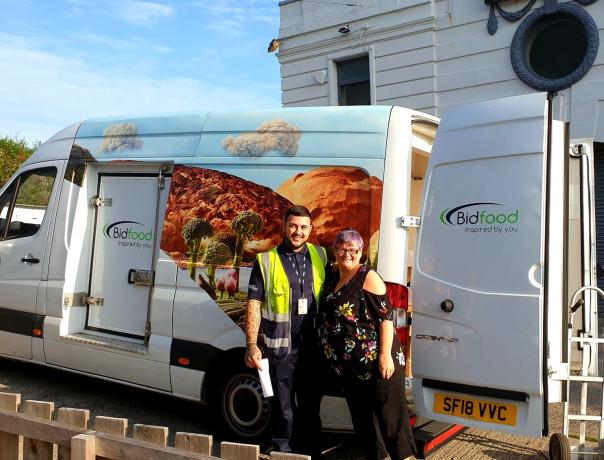 04 Sep 2019
Wholesaler Bidfood has supported thousands of children this summer through its national campaign Action Against Holiday Hunger.
The campaign aims to help thousands of children across the UK by providing them with nutritious meals cooked by Bidfood chefs.
During the summer holidays five of Bidfood's depots have been involved in holiday provision programmes. The Chepstow depot worked with Swansea East Labour MP, Carolyn Harris, to support the Swansea Kid's Lunch Club that fed over 6,000 children over the summer.
Harris said: "Quite simply, a lot of families rely on free school meals during term time, and are unable to afford the extra food needed for the six week break; this is why I set up the Swansea Kid's Lunch Club, to help support these families in need.
"To help run this scheme, we have had to rely on the kind donations from a number of suppliers, and Bidfood has been one of our biggest and most proactive supporters.
"In the current climate of austerity, I envisage that the holiday lunch clubs will continue for the foreseeable future and I am confident that Bidfood will continue to be one of our key providers."
A recent report from the All Party Parliamentary Group on Hunger found that children were returning to school in a worse health condition than when they broke up and as many as three million children face food insecurity this summer.
Four Bidfood depots including Wakefield, Nottingham, Stowmarket and Worthing worked in collaboration with FareShare, 'the UK's largest charity fighting hunger and food waste.'
Samantha Lai, commercial officer at FareShare, added: "By distributing healthy and nutritious surplus food donated by Bidfood we're able to get greater quantities of food to the hundreds of amazing projects which are bridging the gap in provision over the summer holidays."  
Bidfood supported Southampton City Catering's #LunchCrowd initiative by providing cooking and recipe development. Along with this, Bidfood's Group supported CaterEd's holiday provision initiative, in partnership with executive chef, Michael Caines.
Dr Andrew Kemp MBE, group sales and marketing director at Bidfood, said: "This is such an important subject and we are merely scratching the surface when looking at the millions children who go hungry every day during the school holiday."