Bidfood hosts Christmas virtual development session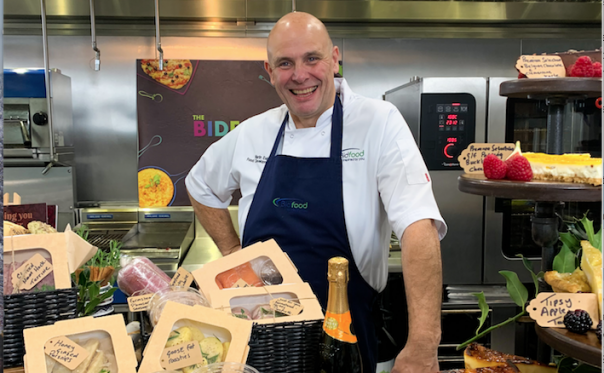 16 Oct 2020
Supplier and distributor Bidfood is celebrating the success of its 'Bidfood Kitchen' virtual sessions, which showcased Christmas products and pizza concepts to an audience of over 250 caterers and buyers.
Martin Eshelby, Bidfood's food innovation manager, hosted two 45-minute sessions where he talked through a variety of products, showcasing the best methods to prepare, cook and serve them. He also discussed 'innovative ideas' for menu development and the possible challenges for operators.
Gemma Benford, head of customer marketing at Bidfood, said: "We're so pleased to have launched Bidfood Kitchen. We've missed presenting to our customers and this exciting platform enables us to hold interactive sessions at a time when we can't always see customers face to face.
"These are really challenging times but we felt it was so important to not lose the importance of showcasing our passion for food and trend-led ingredients in an engaging and fun way."
Bidfood consumer research, conducted in 2020, found 60% of consumers had not started planning their Christmas celebrations yet. The Bidfood team discussed a number of ways to ensure safety, social distancing and hygiene were at the forefront without compromising on the quality of food and drink.
The second webinar moved away from Christmas and focussed on the growing trend of takeaway pizza. Showcasing Bidfood's pizza concept, The Crafty Pizza Co., Eshelby highlighted the effectiveness of including takeaway pizza options on menus.