Birds Eye Foodservice announces death of Gulam Uddin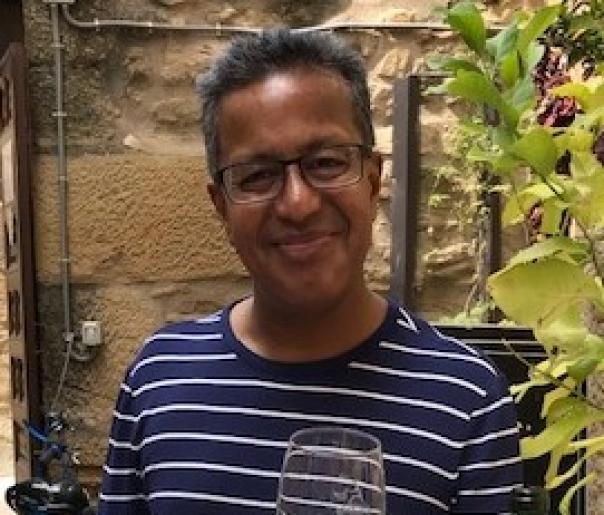 29 Apr 2020
Gulam Uddin, who had been business unit controller at Birds Eye Foodservice for the last ten years, has died after being infected by the coronavirus. He was 55 years old.
Paul Martin, managing director of Inside Foodservice, has paid tribute to the foodservice industry veteran:
It is with great sadness that we have to announce the recent passing of Gulam Uddin, Business Unit Controller from Birds Eye Foodservice.
Gulam was admitted to hospital on March 23rd and initially treated for pneumonia, until tests confirmed that he had unfortunately contracted Covid-19. He remained in intensive care for four weeks and finally passed away on Wednesday, April 22nd after a courageous battle.
Gulam was a well-known and highly respected figure in the foodservice sector, having built up a wealth of contacts and knowledge over the past 32 years.
Originally from Bangladesh, he moved with his family to Swansea in his early childhood before establishing life in the UK alongside the Bangladeshi community by moving to Hull.
He studied chemical engineering at the University of Leeds until 1988 and not long after that embarked upon his foodservice journey working for United Biscuits in the Ross Young's division, gaining experience in both sales and marketing positions.
From the mid-nineties Gulam worked at Westmill Foods and was marketing manager for Allinson flour, Guru and Tolly Boy rice and was responsible for launching new ethnic products. Guru and Tolly Boy rices were brand leaders in the ethnic wholesalers and were used in most Indian and Chinese restaurants.
This was a particularly good time of growth for these brands as the interest in bread making and ethnic foods was rocketing. It was here that he met one of his closest friends of over 20 years, David Reay who was marketing director at the time.
That sparked Gulam's interest in the foodservice sector. He then went on to work for Del Monte and headed up their marketing department before joining Campbell's Soup as customer director in January 2005.
Eventually joining Birds Eye in 2010 to head up their foodservice business. Gulam's great strength was analysing, planning and creating a foodservice channel within a business and then executing the strategy.
There are too many anecdotes from over the years to mention, but one in particular from Westmill Foods demonstrates Gulam's dry sense of humour and quick wit. He was on an inspection visit to a rice sack supplier in Dundee - which for some reason always fell on a Friday preceding rugby internationals – and the next day attended the game. Many people thought Gulam resembled England international Jeremy Guscott and asked him why he was in Edinburgh watching Scotland versus Ireland when England were playing at Twickenham. He won many friends - and free pints - by remarking "I've come to watch a better game".
Gulam was also an avid fan of Manchester United and attended Old Trafford on many occasions. He also loved to travel and was passionate about food, discovering new restaurants and foodservice ideas along the way.
He will be sadly missed and fondly remembered by all of the industry and our thoughts are with his partner Niki, sister Hoosna and family and his father, who has returned to Bangladesh.
RIP Gulam Uddin, age 55, born 3 June 1964, died 22nd April 2020.