Brakes' Meals & More charity supports families with 750,000 meals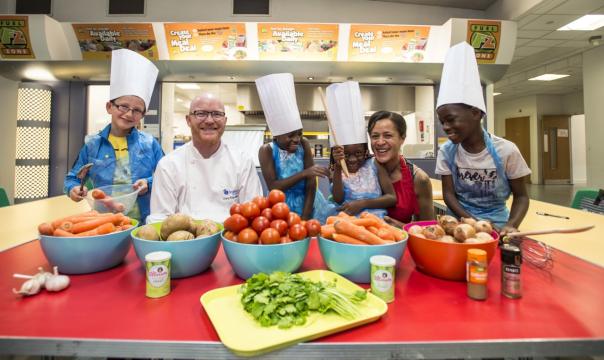 25 Oct 2021
Meals & More, the charity set up by wholesaler Brakes, has provided its highest-ever number of meals to vulnerable families.
Normally the charity supports holiday clubs across the UK where children can enjoy a nutritious meal and enriching activities. However, with the impact of the Covid-19 pandemic still being felt Meals & More has provided food parcels to those families in most need.
Hugh Mahoney, chief executive at Brakes, said: "Meals & More is a fundamental part of Brakes' commitment to CSR. Since we launched in 2015, we've directly helped tens of thousands of children who would otherwise have faced an uncertain and hungry summer.
"The past couple of years has been incredibly hard for communities and we know that many families have struggled to put a decent meal on the table every day. I'm very pleased that Brakes support has meant that Meals & More has been able to maintain and grow its invaluable work."
In 2021 Meals & More extended its reach to encompass more areas of social deprivation, particularly in Scotland where the charity now operates across the country.
Kate Woodhouse, chair of trustees at Meals & More, added: "It's been a record year for meals that we've supported, which sadly reflects the situation felt by many families, local communities and children across the UK.
"We are grateful for the continued support of Brakes and the many other food companies that enables us to undertake our work and help more and more children in need."