Braw Lunch-Brake Challenge returns for its fourth year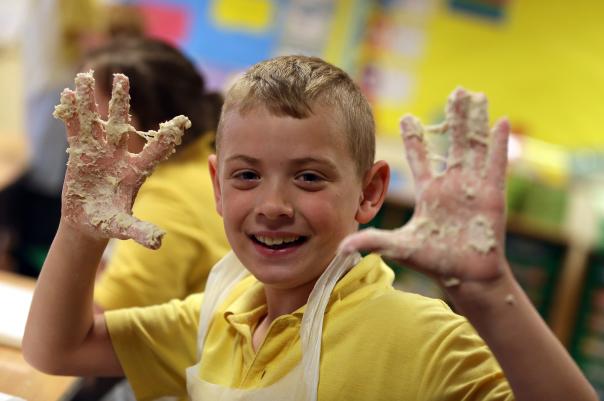 24 Feb 2020
Primary schools across Scotland are being challenged to create an 'innovative' healthy food dish using Scottish produce that is suitable to eat during their lunch break.
The 2020 Braw Lunch-Brake Challenge is open to pupils in Scotland from years five, six and seven. Finalists will present their street food idea to a panel of judges at the City of Glasgow College on 4 June.
The finalists will then go head-to-head in a live cook-off final and the winners will receive a tip to the Royal Highland Show for their class. The competition aims to inform children of local produce grown in Scotland and the opportunities for a future career path.
Chris Boyle, head of public sector at Brakes Scotland, said: "It's never been more important to educate children about making healthy food choices, so this challenge is a great session for a food lesson.
"Every year we are really impressed with the calibre of competition entries and believe the new street food theme adds a new dimension to the competition for both teachers and pupils alike.
"We hope that our challenge, in partnership with FDF Scotland, will ignite children's interest in researching where their food comes from as well as looking to the future around careers within food."
This challenge is a partnership between Food and Drink Federation (FDF) Scotland, Brakes Scotland, ASSIST FM, Royal Highland Education Trust (RHET), Skills Development Scotland and Developing Young Workforce.
Jayne Jones, national chair of ASSIST FM, added: "ASSIST FM are delighted to support the Braw Lunch-Brake Challenge, and are excited to see the creativity and skills that pupils from across Scotland will demonstrate.
"It's important for caterers across Scotland to engage with pupils, and this competition is a positive way of developing new menu ideas that come directly from our young people. I look forward to seeing the fantastic submissions this year."