Brusco launches ready-made soft-boiled eggs onto market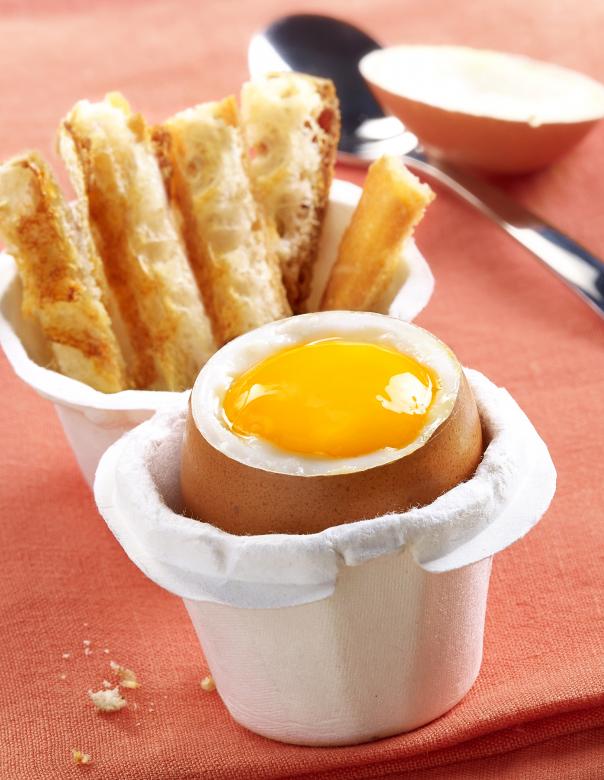 20 Jul 2017
Ingredients supplier G. Bruce & Co. Ltd, which trades as Brusco, has launched the UK's first ready-made soft-boiled eggs onto the market.
The eggs are supplied to industry in a pre-cooked form, with their shells ready lasered for 'ease of opening' and in 'environmentally-friendly' packaging.
Available as either barn laid or free range, the eggs are sourced from French farms and have been pasteurised to remove harmful bacteria.
Brusco's managing director, Andrew Ashby, said: "We are thrilled to bring this new product to the UK food service market. It will offer them the option of serving a popular dish quickly and consistently without wasting time on fiddly preparation.
"Our eggs are of the highest quality and provide guaranteed results every time - putting a family favourite back on the menu with a process that is both time efficient and cost effective."
According to Brusco, which already supplies the food service market with a range of ready-made poached eggs and chilled or frozen scrambled eggs, a whole batch of eggs can be placed in the oven for a set time according to instructions, guaranteeing a 'perfectly cooked egg'.
Pallets can hold up to 80 cases, which includes the product being packed in cases of 30 - five rows of six eggcups.
Brusco says that its innovation will make it easier for large-scale food service outlets to serve high quantities of soft-boiled eggs conveniently from either dry ovens or thermo contact ovens.
A batch of 100 eggs (lids open) could be placed in a pulsed air, dry oven at 140 ⁰C for 15 minutes, or alternatively in a thermo contact oven (lids closed) for 35 minutes, to produce 'soft ready-to-eat eggs'.
The eggs come in their own two-sectioned cellulose eggcup, which once opened after reheating, has the egg in one section with the other section having been designed for bread.