Chair explains LACA's policy on issue of holiday meals for FSM pupils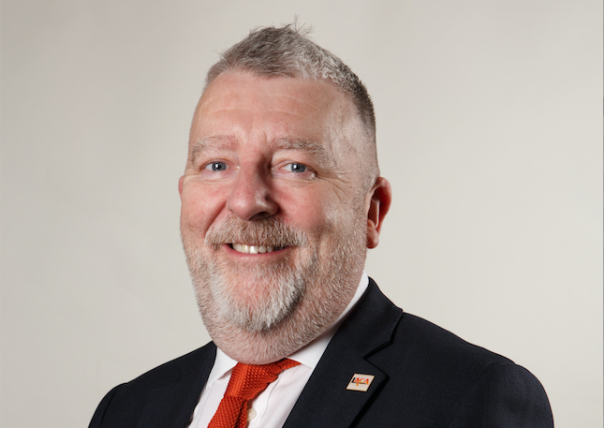 29 Oct 2020
LACA Chair Stephen Forster has written to all members of his association outlining its proposals for tackling the issue of feeding FSM pupils during school holidays.
He says he has written to both Prime Minister Boris Johnson and Labour Party leader Sir Keir Starmer urging them to back LACA as the organisation best-placed to carry out plans to help these disadvantaged youngsters.
The LACA plan incorporates three main actions:
•    Extending term-time Free School Meals to all children whose parents are on Universal Credit. This is a key recommendation from the National Food Strategy interim report, and one which would ensure that no child falls through the gap as the Covid-19 pandemic puts further pressure on family finances.
•    The Government should work with LACA and our members to provide food parcels to children during the Christmas holiday. The Government is under immense political pressure to provide extra funding for free school meals over the holidays to ensure no child goes hungry. We believe that the best way to do this is to mobilise LACA's extensive network of school caterers to provide food parcels that are in line with the guidance we have produced with the Department for Education. This will mean that not only will hungry children be fed, they will receive a range of ingredients to prepare nutritious and balanced meals that are imperative for good child health.
•    The Government should continue to work with LACA to deliver our healthy food parcels to disadvantaged children during term-time. Our members are going above and beyond to ensure children who are required to self-isolate do not go without a healthy, balanced diet.
In his letter to members Forster says: "The issue of free school meals has been leading the political and media debate over the last week, following the Labour Party's Opposition Day Debate in Parliament, where they asked the Government to fund free school meals over the holidays.
"As we are the lead body for school caterers, I wanted to update you on LACA's position and what we are doing to ensure the views, and the work, of our members, are represented at the highest level in Government.
"We can all agree with Marcus Rashford that no child should go hungry. We also know that when it comes to feeding disadvantaged children, LACA's members are at the heart of this: we have the collective expertise, knowledge, tools – and the passion – to do whatever we can to support the poorest families during these difficult, and uncertain, economic times.
"This is why we have written to the Prime Minister setting out how LACA's members can be part of the solution to feeding an increasing amount of children who are now eligible to receive Free School Meals."
He adds that LACA is continuing discussions with the Department of Education on how they can best support frontline school caterers to feed children on Free School Meals this winter.
"The Government is facing many difficult financial decisions but we have made it clear that additional funding would be required to meet the needs of children eligible for Free School Meals during the holidays.
"We have also written to Leader of the Labour Party, Sir Keir Starmer, to set out our proposals and to ask Labour to support our call to Government to fund a holiday food parcels programme."
"We are also continuing our discussions with a number of MPs on all sides of the house to raise awareness of the issue and to showcase the tireless work LACA's members have been doing throughout the Covid-19 pandemic."