Charities 'implore' government to put school food on Ofsted menu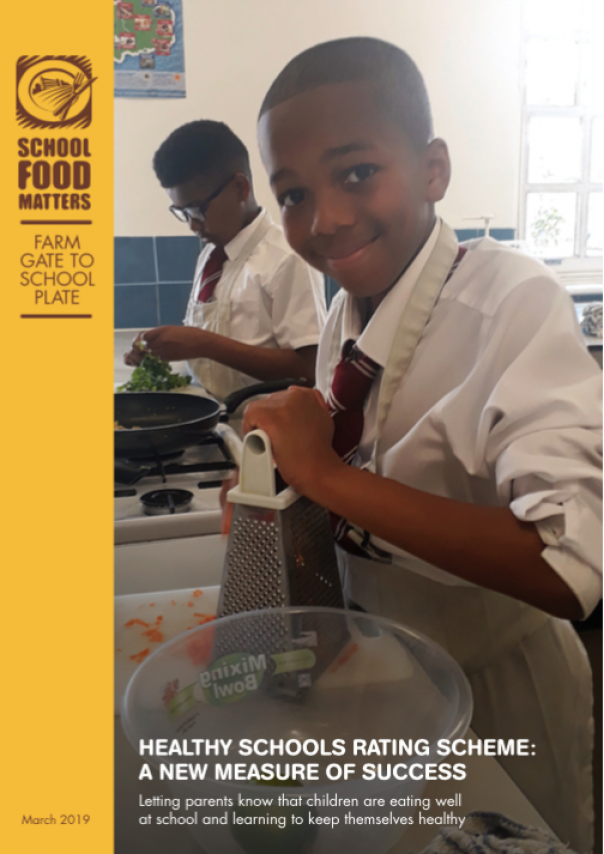 21 Mar 2019
Over 30 organisations, led by school food charity School Food Matters, are calling on Department for Education (DfE) to act on its 'promise' to prioritise children's health and well-being by taking a look at how schools can support children to keep themselves healthy.
With  two weeks to go before Ofsted closes its consultation on the new inspection framework the report's authors and supporters are urging schools, parents, governors and food charities to use the consultation to push Government to deliver on its 'promise' of a Healthy Schools Rating Scheme.
However, over two years after the scheme was promised in 2016's Childhood Obesity Plan, it remains on DfE's 'to do' list.
The Lead Association of Catering in Education (LACA) said: "LACA support the introduction of the Healthy Rating Scheme and urge the Department for Education to introduce it as soon as possible. Educating children about nutrition supports a fit and healthy childhood and is a key part of tackling childhood obesity.
As part of its campaign, the charity surveyed 1000 parents, governors and teachers to find out what they thought of the proposed Healthy Schools Rating Scheme and how it should be implemented.
A primary and secondary school parent who responded to the survey said: "It needs to be mandatory across all schools in order to have a valuable impact. Children deserve a level playing field when it comes to health, and the only way to help to ensure that is through a robust mandatory scheme that applies to all schools. Also, the Prime Minister has committed to reducing childhood obesity and ill health, so the scheme needs to be mandatory."
97% of people surveyed were in favour of a Healthy Schools Rating Scheme (HSRS) and when asked if the scheme should be mandatory, 85% of respondents agreed and 93% were in favour of it HSRS being applied to all state funded schools.
When asked if Ofsted should monitor the scheme, 72% of all people surveyed, and 76% of parents, agreed.
Stephanie Wood added "With children spending 190 days at school we have a unique opportunity to model good eating habits and teach them how to keep themselves healthy. Department for Education must act now and use the Healthy Schools Rating Scheme, together with the new Ofsted framework, to make sure we're making the most of this opportunity."
You can read the full report here