Chartwells joins Child Food Poverty Taskforce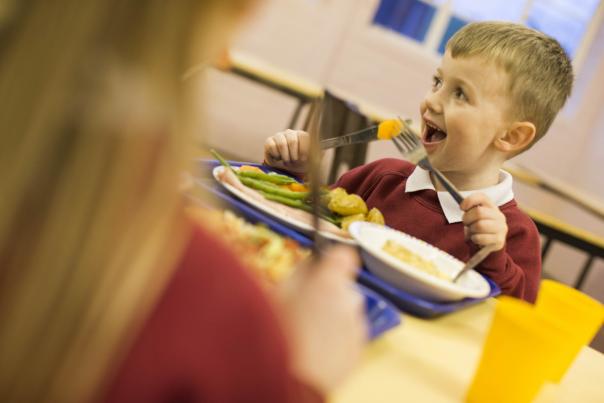 08 Dec 2020
Chartwells, the education catering specialist of Compass Group UK & Ireland, has joined the Child Food Poverty Taskforce formed by Marcus Rashford MBE.


Chartwells will support the taskforce in its delivery of two policy recommendations of the National Food Strategy:
Expansion of free school meals to every child from a household on universal credit or equivalent, reaching an additional 1.5million 7-16-year-olds.

Expansion of holiday provision (food and activities) to support all children on free school meals, reaching an additional 1.1million children.
Child food poverty campaigner Rashford, said: "There is significant strength and power in numbers and to really combat the issue of child food poverty in the UK and stabilise households we must all play a role. I'm thrilled that Chartwells has joined us on this journey to guarantee no child in this country goes hungry."
The school caterer works with over 3,000 educational establishments to build 'strong bodies, and sharp minds'. Chartwells aims to provide healthy meals created by its team of nutritionists, chefs and food ambassadors.
In 2018, Chartwells launched a health and wellbeing programme Beyond the Chartwells Kitchen that focussed on holiday provision. Since then Chartwells has provided thousands of meals for vulnerable children, including 13,000 in Lewisham alone.
Charlie Brown, managing director of Chartwells, added: "Marcus Rashford's campaign shines a much-needed spotlight on the issue of child food poverty. We know how important nutritious food is to educational attainment, and that food provision is a real struggle for some families, so we fully support widening access to free school meals.
"We're now going to be working with the taskforce to provide healthy meals during school holidays for those entitled to free school meals. As the first school caterer on board, I believe our insights and our networks in schools will be valuable, to make a real difference to young lives."