Chartwells promises refunds and apologises over FSM food parcels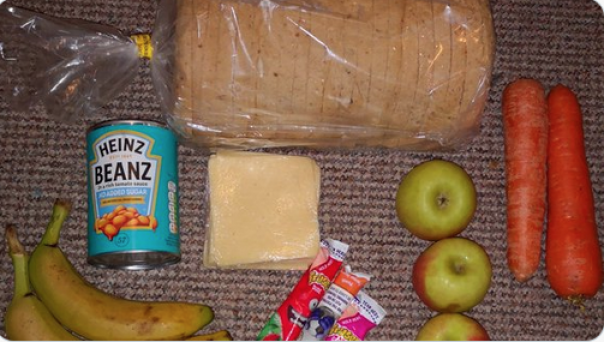 13 Jan 2021
Chartwells, the school meals arm of Compass UK & Ireland, has responded to criticism of the food parcels it has provided for Free School Meals pupils with a promise to apologise to those affected and refund costs.
In a statement issued last night (January 12th), the company said: "Having fully investigated our free school lunch food parcel provision during the last 24 hours, we can provide a further update.
"Where our food parcels have not met our usual high standards – we will be refunding the costs.
"We will be contacting every school to understand where any shortages may have occurred and we will apologise to anyone affected.
"And from Monday 15th January we will ensure our food hampers reflect the additional £3.50 funding allocation communicated by the government and that every penny goes into the provision of the food."
The criticism began when a parent posted a photograph on Twitter showing a loaf of bread, two potatoes, two carrots, three apples, a tin of baked beans, a small bag of pasta, a tomato, two malt loaf bars and three tubes of yogurt.
The unidentified poster, known only as Roadside Mum, said 'Issued instead of £30 vouchers. I could do more with £30 to be honest'. She estimated the total value of the food to be £5.22.
England and Manchester United footballer Marcus Rashford, who has campaigned on the issue of Free School Meals shared the image and said it was 'not good enough', and after the Children's Minister Vicky Ford picked up on the issue and said she would investigate.
A spokesman for Chartwells responded: "We have had time to investigate the picture circulated on Twitter. For clarity this shows five days of free school lunches (not ten days) and the charge for food, packing and distribution was actually £10.50 and not £30 as suggested.
"However, in our efforts to provide thousands of food parcels a week at extremely short notice we are very sorry the quantity has fallen short in this instance.
"Our ten-day hampers typically include a wide variety of nutritious food items to support the provision of lunches for children.
"We are further enhancing our food parcels following the Department for Education's additional allowance of £3.50 per week per child in line with nutritional guidelines, in addition we welcome the DofE procurement notice for schools issued today.
"We would like to thank Marcus Rashford and the Permanent Under Secretary of State for Children and Families, Vicky Ford, for their collaboration as we navigate these difficult times."