The Chefs' Forum joins forces with Rational to host education catering webinar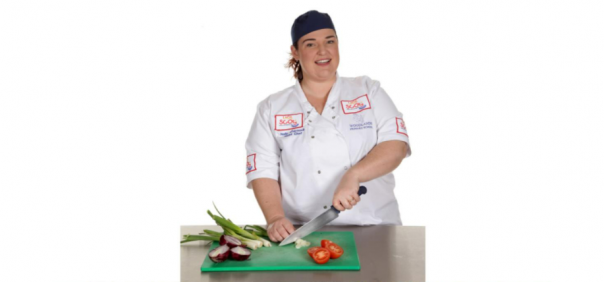 30 Jun 2021
The Chef's Forum and Rational joined forces to stage an education catering webinar on 24 June that explored the opportunities and addressed the challenges facing the sector.
The panel of industry experts discussed a range of topics including Natasha's Law, healthy eating, menu planning, food waste reduction and developing the next generation of school chefs.
Jacquie Blake vice chair of LACA, said: "[The] event united all tiers of the education catering sector and established some common ground. Sustainability, good quality food and seasonality are all elements of professional cookery that permeate through pupils' needs.
"We play a very important role as caterers, as sometimes the meal we provide is the only hot meal a pupil receives that day, so it must be prepared with all the above elements in mind. All of us have a responsibility to support schools with education around food education with cookery clubs, growing clubs and allergen awareness."
The panel of experts included:
Phil Rees-Jones –TUCO chair.

Jacquie Blake – LACA vice chair and commercial operations manager at Nottingham City Council.

Neil Porter – business director at LACA & operations manager at BAM Construct UK.

Brian Turner CBE – celebrity chef and supporter of Chefs Adopt a School.

Holly Charnock – LACA School Chef of the Year 2020 winner and school chef for Sefton Council.

Kevin Tombs – Rational UK limited.
SCOTY 2020 winner Charnock added: "We find taster pots of new dishes a great way of testing menus on our children. Some are willing to try new things, others less so. We try to encourage pupils to try new foods before saying that they don't like something.
"If they try a food and say they don't like it, we will swap their meal without a fuss. Today we put a taster pot of a new sweet potato, chickpea, and spinach curry on every plate for the children to try and it went down an absolute storm!
"In my kitchen, I am very lucky to have both a Rational iVario Pro and iCombi Pro. They were installed two weeks ago and have made a huge difference as all my recipes are now programmed for other team members to recreate at the touch of a button – I wholeheartedly recommend this equipment in busy school kitchens."
The four school chefs who have advanced to the SCOTY 2021 final are Raheem Morgan from Cooper Lane Primary School; Karen Bevan from Stromness Primary School; Claire Malcolm of Mossfield Primary School and Rob Finch of Cucina Restaurants.
The SCOTY competition aims to showcase the high quality of school meals and the contribution they make to the health and wellbeing of children.
Neil Porter, LACA business director, commented: "I was delighted to be asked to sit on The Chef's Forum panel to talk about a very topical subject around what steps we can all take to reduce the carbon footprint in our kitchens.
"I was able to share details of a publication I was very fortunate to be involved with called 'Inspirational Design of Kitchen and Dining Spaces' which references good design features and sustainability factors."