Contract caterer Mellors raises £2,675 for baby hospice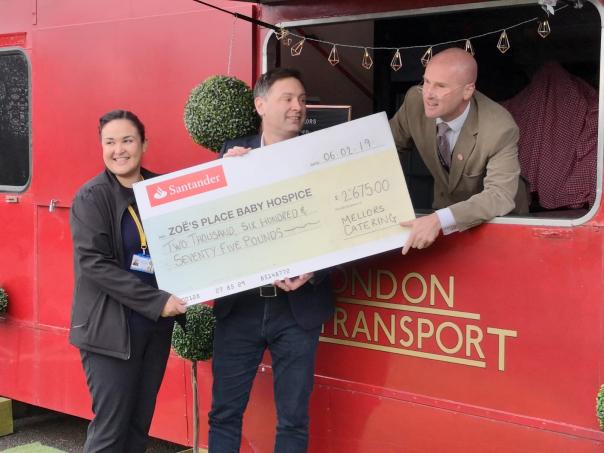 28 Feb 2019
Mellors Catering Services has raised £2,675 for its chosen charity, Zoe's Place Baby Hospice.
With Hospices in Liverpool, Middlesbrough and Coventry, Zoë's Place provide palliative, respite and end-of-life care to babies and infants suffering from life-limiting and life-threatening conditions.
Tony Trainor, chief operating officer at Mellors, said: "Five years ago, we decided to consolidate our charity fundraising efforts into one worthy cause. Zoë's Place Baby Hospice was a natural fit as we share some common interests.
"We feed 90,000 children everyday ensuring they have the best start to the day whilst at school, whilst Zoë's Place ensure that less fortunate children and their families receive the care and respite they need whilst dealing with life-changing or life-limiting conditions, so it made sense for us to support this particular children's charity, where funds raised can make a real difference."
The care costs £1.6million per year to run and Mellors raise the donation through a number of activities including their Christmas Balls and events such as 'It's a Knockout', with further activities being planned in the coming months.