CRB Cunninghams compares school meals with packed lunches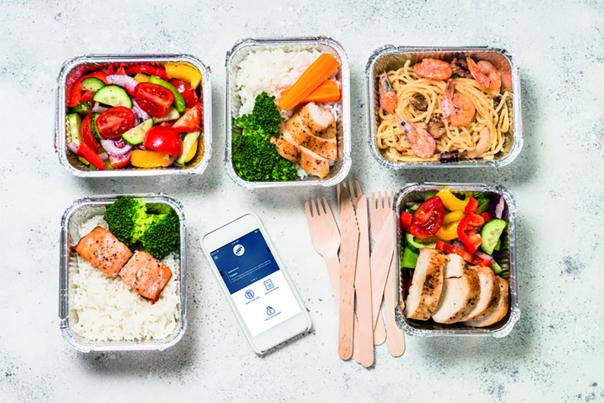 17 Sep 2021
Education solutions provider CRB Cunninghams discusses how hot school meals and packed lunches measure up against each other.
In the past decade, UK school lunch nutrition has been in the public eye, notably in 2015 when new regulations to restrict the amount of fried and processed foods served in schools were introduced on the back of campaigning by chef Jamie Oliver about childhood obesity.
In the UK 21% of 10-11-year-olds are classified as obese, with a further 9.9% of children as young as reception age falling into the same category. To combat the crisis, which the Government aims to halve by 2030, school meals must not contain added sugar, crisps, or sweets. Schools are also limited to serve two portions of deep-fried, battered, or breaded food per week alongside other strict regulations.
While pre-packed provisions allow parents to better cater to their child's individual food preferences, there are no systems in place to ensure that these lunches will be as healthy or nutritious as the hot lunches schools are required to provide.
By law, schools and academies must ensure their food gives children a balanced diet to provide them with the correct nutrition to keep learning effectively during the day.
Hot school meals also cut down on packaging waste as they are often prepared in bulk and served on reusable plates. Introducing pre-ordering software, such as CRB Cunningham's Fusion Online app, drastically reduces food wastage as kitchen teams know what quantity of food to prepare in advance.
On the other hand, predicting your child's food choices on any given day can be difficult to pre-prepare and package. However, schools and eco-conscious parents are now making active efforts to reduce their plastic usage when putting together lunch boxes.
These efforts ensure that home-made lunches will gradually become more environmentally friendly as consumer habits influence supermarkets to reduce their plastic usage - but this rollout is not yet where it needs to be.
Meals prepared by schools help feed vulnerable Free School Meals (FSM) students. As of January 2020, excluding year groups with universal eligibility, 1.4m children qualified for FSM in England.
For some children, the hot and healthy meal provided at school is their only nutritional intake for the day, making hot lunches vital as a reliable source of energy, nutrition, and concentration for those who might otherwise go without if they were to use packed lunches.
Finally, for many pupils, the prospect of bringing in a packed lunch is appealing as they do not have to wait in long queues to purchase their meal. However, with pre-order technology like Fusion Online now rolling out into schools, long queue times could become a thing of the past.
Once an order has been placed using it, food can be pre-prepared and sent to a collection point, meaning there is no need to wait for food to be served or for payments to take place. This meal ordering method reduces hassle, putting school meals on equal (and if not better) footing compared to the humble packed lunch.