Derbyshire County Council wins national technology award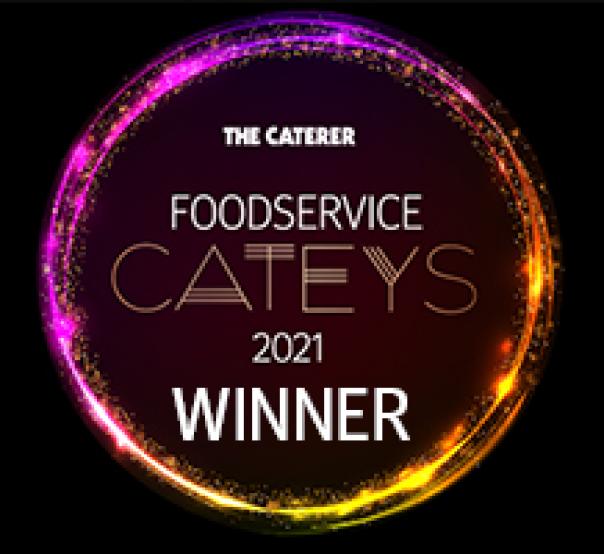 12 Oct 2021
Derbyshire County Council's school catering service has been awarded the 'Best Use of Technology Award' at the 2021 Foodservice Cateys.
The Foodservice Catey winners are selected by their peers and celebrate industry leaders and innovators. The 'Best Use of Technology Award' recognises those organisations or individuals delivering technology innovation that makes a practical difference to their business.
Derbyshire's catering service implemented a new IT system across its 225 primary and junior school kitchens. The new system 'revolutionised' day-to-day operations including orders, deliveries and kitchen management.
The new system helped the service provide 32,500 nutritious food parcels for vulnerable families across Derbyshire and some areas of Staffordshire during the early stages of the Covid-19 pandemic.
When schools re-opened the IT system also helped to maintain safe 'class bubbles' by the efficient introduction of 'Hot to Go' menus for in-classroom dining and helped schools to return to standard menus through 2021.
Alex Dale, Derbyshire County Council's Cabinet Member for Education Councillor, said: "This is a remarkable achievement in one of the most challenging times for our school catering service and recognises our ability to be innovative and flexible as well as highlighting how even more vital those skills are in a time of crisis.
"I'm extremely proud that the team has been awarded this prestigious technology award but even more proud of how they strive to ensure that school children across Derbyshire including those from the most vulnerable families continue to get a healthy nutritious meal whatever the circumstances.
"It is one of the ways in which we are committed to giving children the best possible start in life and, as our catering service promotes, the importance of eating healthily and well in that journey cannot be underestimated."