East and West Midlands school chefs win regional heats to reach SCOTY Final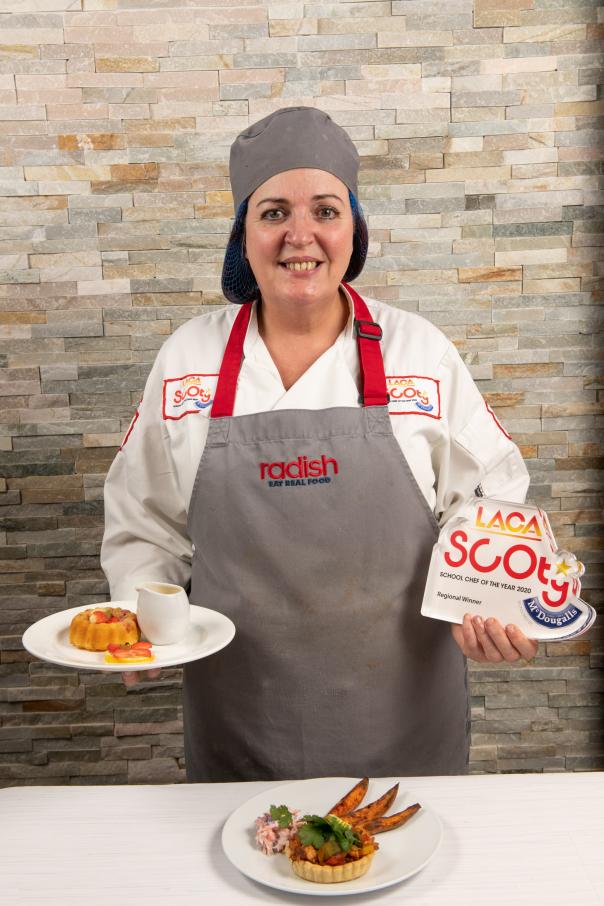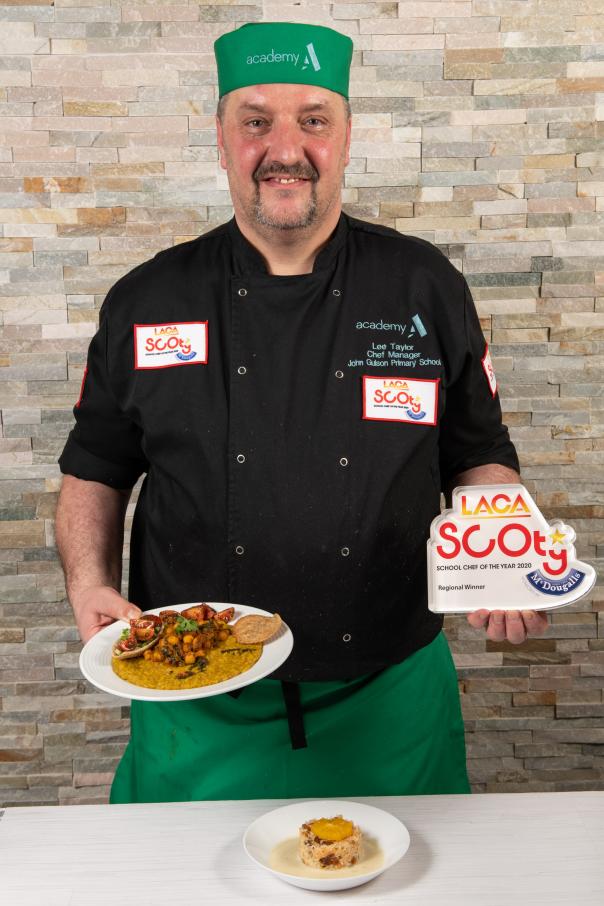 10 Jan 2020
Two school chefs, from Northampton and Coventry, have progressed to the LACA School Chef of the Year (SCOTY) National Final after winning their regional heats at Melton College.
The regional winners were Sara Franklin (East Midlands Regional Final) and Lee Taylor (West Midlands Regional Final).
The chefs had 90 minutes to prepare four portions of a main course and a dessert suitable for 11-year-olds in school. They had a maximum spend allowance of £1.30 for the cost of a single meal. 
So far five school chefs have reached the SCOTY National Final, which will take place on 5 March at the LACA National Spring Seminar. The next semi-final that will take place is the South West Regional Final on 13 January 2020.
Sara Franklin is employed by Radish and is based at Campion School, Bugbrooke Northampton. Her main course was a chicken fajita tart, roasted sweet potato wedges, coriander & lime slaw – shortcrust pastry filled with succulent spiced chicken with sweet potato wedges and coriander & lime slaw. Franklin's dessert was a strawberry and lemon bundt - moist cake with lemon and sweet strawberries served with custard.
Taylor is employed by Academy A and is based at John Gulson Primary School, Coventry. His main course was a vegetarian inspired dish from Bangladesh for a life on the open sea! Vegetarian chickpea and spinach curry in a chapati boat on a sea of red lentil dahl with a salad refresher. The winning dessert was deconstructed keer with a twist- classic Keer from India with a burnt orange segment and a flavoured custard tea.
Organised by the LACA – The School Food People and sponsored by McDougalls, owned by Premier Foods, School Chef of the Year is the education catering sector's premier culinary skills competition. 
Prior to the Regional Finals Mark Rigby, executive chef of Premier Foods, said: "As our second year sponsoring the contest, our expectations have been surpassed yet again with plenty of flair and creativity, particularly taking into account the restrictions of the tight time limit.
"All of the judges have been extremely impressed with the expertise that the chefs have shown; creating an innovative meal that is not only tasty and delicious but is also nutritious and cost-effective.
"Entrants have really showcased the excellence in school food catering up and down the country. We can't wait to see these come to life in the regional finals over the coming months. Good luck!"