East of England school chef advances to SCOTY 2021 final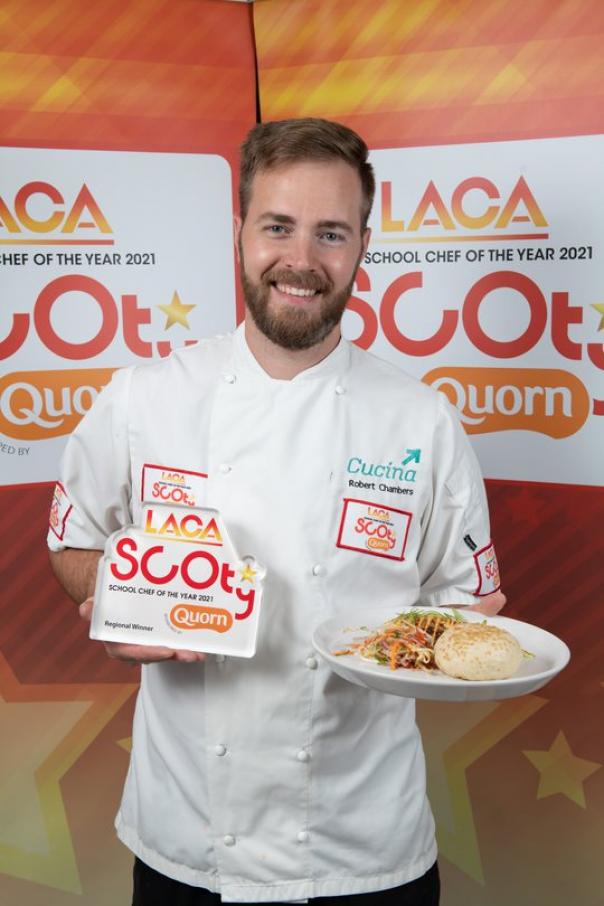 07 Jul 2021
Rob Chambers of Hampton College representing IFG Cucina has won the East of England School Chef of the Year (SCOTY) regional final.
He cooked aromatic steamed bao bun, sriracha glazed Chinese cabbage, Asian salad with a soy and chilli dressing using Quorn mince with a dessert of coconut and lemongrass panna cotta, pineapple compote, charred pineapple with a coconut tuile.
Organised by the LACA and sponsored by Quorn Professionals SCOTY is the education catering sector's premier culinary skills competition. Chambers will face the other regional winners at the SCOTY final, which is scheduled to take place on 12-13 October at the LACA Main Event.
The overall winner will receive a £1,000 cash prize and the LACA 2021 School Chef of the Year trophy. The national second and third place winners will receive cash prizes of £500 and £300 respectively.
The next SCOTY regional final is Yorkshire & Humber and it will take place at Westfield Primary School in York on Friday 16th July 2021.
School caterers and school meal providers can register for free entry to the LACA School Food Show in October to watch the live final.