Essential Cuisine donates £8,000 to Adopt a School Trust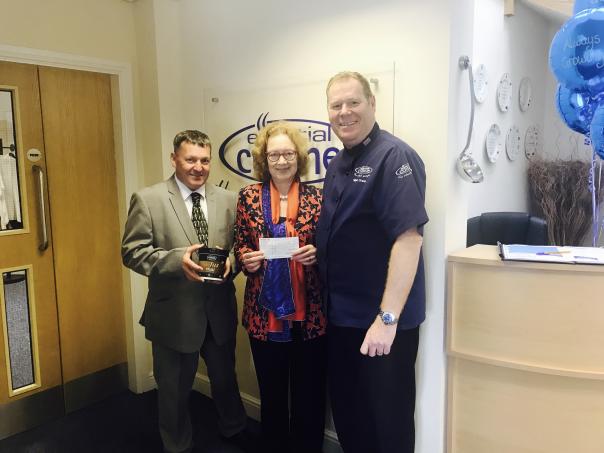 26 May 2017
Nigel Crane, managing director of Essential Cuisine, has presented a cheque for £8,000 to Sara Jayne Stanes, chief executive of the Royal Academy of Culinary Arts, for the academy's charity the Adopt a School Trust.
The proceeds were collected during a promotion in December where the purchase of an exclusive pack of Essential Cuisine's class leading Premier Veal Jus resulted in an instant donation of 25p per unit.
Nigel Crane, managing director for Essential Cuisine, said: "Basic kitchen skills and nutrition are so integral for young people to learn, which is why we wholeheartedly support the Adopt a School Trust in their efforts to engage at grass roots level. 
"This donation is evidence of that continued support – hopefully it will go some way to continuing the stellar work that Sara Jayne and her team perform day-in-day-out to try and safeguard the health of the next generation."
Essential Cuisine has long been a supporter of the Trust, encouraging its chefs to adopt school sites in their local areas and welcoming local schools to its Cheshire HQ for regular, interactive tasting sessions.
The Adopt a School scheme is a charity within the Royal Academy of Culinary Arts (RACA) that encourages children to eat better and help schools reduce obesity rates among pupils.