Finishing Touches 2022 competition creates four new classes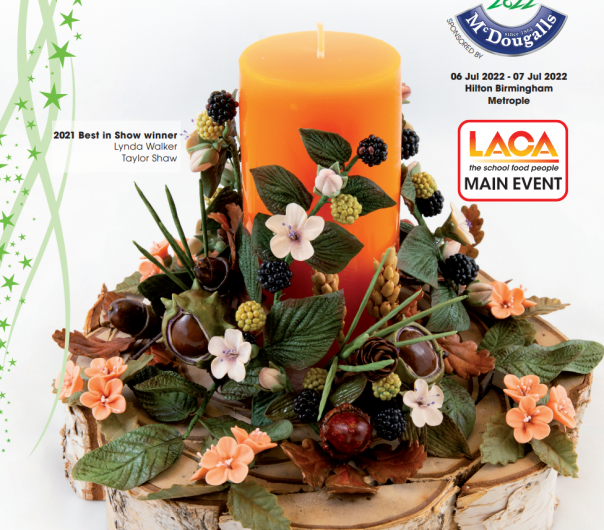 28 Mar 2022
Finishing Touches, a competition organised by LACA in association with the Craft Guild of Chefs, has announced four new classes for the 2022 version of the competition.
The competition, which is now in its 14th year, is aimed at all levels of staff employed in any aspect of education catering who is capable of producing craft pieces. The Finishing Touches 2022 competition will take place during the LACA Main Event on 6-7 July at the Hilton Birmingham Metropole.
The new classes for 2022 include Afternoon Tea, Choux Pastry, Themed Presentation Display and Vegetarian Quiche. The 2021 Best in Show winner was Lynda Walker from Taylor Shaw.
The Craft Guild of Chefs will judge the entries and certificates of entry will be awarded to all entrants. Gold, Silver and Bronze certificates will be awarded to those who achieve the highest standards and a Best in Class will be picked in each category as well as a Best in Show from all categories.  
Jacquie Blake, national chair of LACA, said: "Finishing Touches is firmly established as the key opportunity for school caterers to show their culinary talents and for their skills to be judged by the Craft Guild of Chefs against national standards. We are pleased to welcome back McDougalls as sponsor for this year's competition.
"LACA is rightly proud of the high quality of entries in the competition and in seeing the progressive rise in entries to over 200 in recent years across the range of categories, showing the passion in our industry for craft skills among our staff. All Finishing Touches entries will be displayed in one room at the hotel so delegates and visitors will be able to view the spectacular talent of school caterers during the Main Event in July."
Entries for Finishing Touches close on Friday 27 May and visit here to download the entry brochure.