Foodbuy supports vulnerable families through challenging times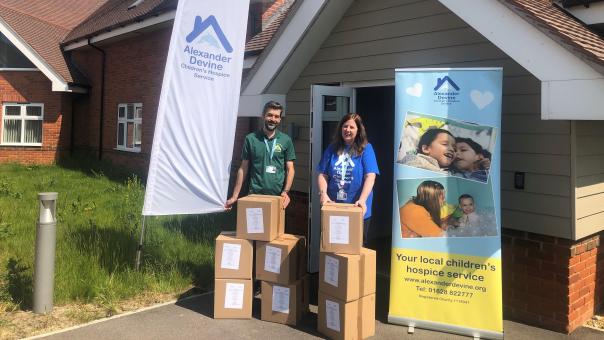 30 Apr 2020
Foodbuy, a leading food procurement business, is donating over 1400 essential care boxes to families with seriously ill children, to support them during the coronavirus pandemic.
Foodbuy has teamed up with Together for Short Lives, the UK charity that is here to make sure seriously ill children and their families can make the most of every moment together, providing a free helpline and family resources, as well as supporting children's hospice services. The two organisations will now work together to deliver over 1400 essential food care boxes to 19 children's hospices across the UK. These will then be distributed to families that need them most.
The packages will contain a number of high demand food and non-food products like cereal, baked beans, bread and toilet roll.
Andy Fletcher, Together for Short Lives CEO says; 'A huge thank you to Foodbuy for supporting Together for Short Lives and the seriously ill children we are here to support. It's an anxious and stressful time for us all, but for families caring for a child with a life-limiting condition the added pressure can be enormous. Getting hold of the food and drink they need can feel like a battle, and that's on top of caring around-the-clock for their child without a lot of their usual support networks. Foodbuy's generous donation will allow children's hospices across the country, who are providing a lifeline at this difficult time, to deliver vital supplies to families, relieving some of that extra stress and helping them feel less alone.'
Ian Murphy, managing director, Foodbuy says: "We want to do everything we can to support vulnerable families throughout these difficult times. Together for Short Lives helps children to get the very best care and support, so families can make the most of every moment together. We hope our contribution goes some way to helping the charity and the families it works with."
For more information on the charity visit - www.togetherforshortlives.org.uk
Or contact their free helpline on 0808 8088 100