Foodservice Price Index reaches record high for non-alcoholic beverages, but inflation eases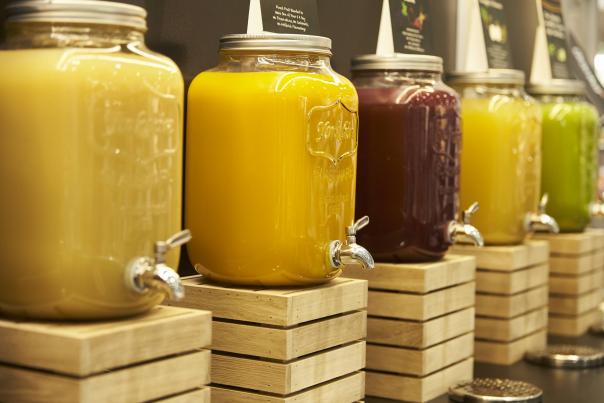 13 Aug 2019
There has been a 21.6% year-on-year increase in the non-alcoholic beverage category in June 2019, a foodservice price index has said, but also points out that food price inflation is levelling off in the months leading up to Brexit.
Inflation in the mineral water, soft drink and juices category has risen steadily since September 2018. One in five adults are choosing not to drink alcohol and because of 'innovative packaging' and 'refined flavour profiles' the non-alcoholic beverage sector is 'showing no sign of slowing' down.
In contrast some food categories of the Foodservice Price Index recorded small increases in inflation in June 2019. Fruit was one of the few categories to see month-on-month inflation due to a shortage of workers, which forced UK wholesalers to import more fruit from European countries including Italy and Spain.
Shaun Allen, Prestige Purchasing chief executive said: "Foodservice price inflation over the next few months is likely to be affected by Brexit, and fears are mounting that a no-deal departure from the European Union could have a catastrophic effect on UK food supply.
"Meat could be an especially volatile category, with the National Farmers' Union recently declaring that it could result in the mass slaughter of lambs, as the UK cannot consume the amount it produces.
"This uncertain environment is not likely to change over the coming months, as further insecurity in supply from Europe and the strength of the pound adds to the volatility."
The African swine fever epidemic in China has also been disrupting the meat category after it has killed an estimated 15% of the world's pig population in less than four weeks. Availability and price in the UK are likely to be impacted, with a knock-on effect on other meats increasing the local UK prices.
Fiona Speakman, GCA client director of food added: "CGA's research has indicated a steady premiumisation in drinks over the last few years, and the latest edition of the Foodservice Price Index indicates the trend's significant impact on prices.
"More modest increases in some food categories will be welcomed by some operators, but with the overall index hitting a new record high and so much uncertainty around Brexit, businesses will be braced for more turbulence in the months ahead."
The index is jointly produced by Prestige Purchasing and CGA, using foodservice data drawn from 7.8m transactions every month.