'Fresssh' Canteen launched at Dereham Neatherd High School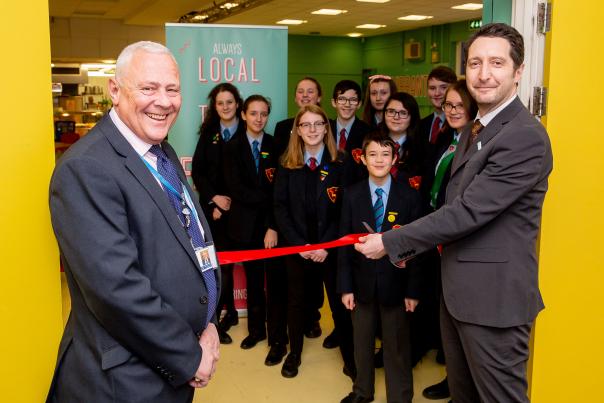 28 Feb 2019
School meal provider, Norse Catering, has launched its new brand 'Fresssh' for students at Dereham Neatherd on Monday 25 February.
As well as the change in branding, the lunchtime menu has been 'transformed' with a new range of 'street' and 'bowl' food created by Norse development chef, Gary Dyos, to replicate current and emerging food trends found on the high street.
New dishes include Panko-Crumbed Chicken with Katsu Curry Sauce, Falafel Pattie with Avocado Salsa in Lebanese Flatbread, Moroccan Cous-Cous with Spiced Cauliflower and Jamaican Jerk Chicken Wrap with Rainbow Salad. There is also a focus on more plant-based cuisine with at least one vegan dish available each day.
Marketing and brand manager for Norse Catering, Clare Jordan, said:  "Overwhelmingly, students said they wanted a bright and fun space in which they could relax and, momentarily, forget that they were still in school.
"The vibrant colour-scheme and aspirational messages that forms part of the Fresssh branding, creates a memorable dining experience and the name 'Fresssh' is quirky, unique and intriguing which is perfect for our target audience".   
'Fresssh' has been developed over the last 12 months and started with a High School catering survey with over 600 participating Norfolk students.
It was then followed up with a variety of focus groups to understand what students want to eat at lunchtime whilst at school and the type of environment in which they want to be in.
Headteacher, Chris Smith, added: "I am delighted to be working with Norse on their new Fresssh brand as their flagship school.
"The changes are very exciting and there is some wonderful new food being served in our canteen. There has been lot of positive feedback from our pupils and staff."