Future of UIFSM questioned - LACA responds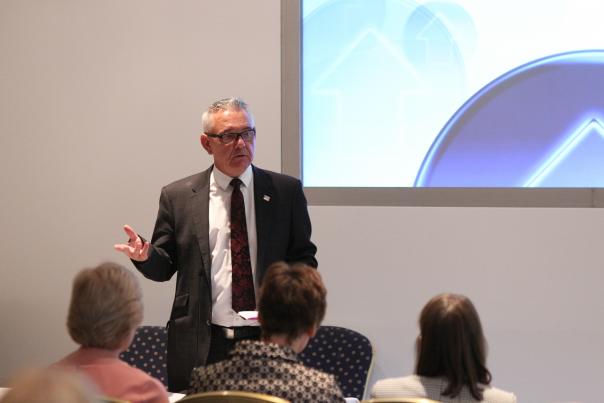 08 Sep 2015
The future of Universal Infant Free School Meals (UIFSM) was brought into question this weekend as two national newspapers suggested the scheme was costing the government too much money and not seeing enough success.
The Daily Mail reported that schools had been forced to utilise other budgets to subsidise the programme and suggested it could be scrapped, whilst The Telegraph said uptake rates were low as children are not enjoying the food.
The Lead Association for CAtering in Education (LACA) has responded to these reports.
Peter McGrath, chair of LACA, said: "Following recent media coverage surrounding the future of Universal Infant Free School Meals LACA would like to assure all members and partners that we take these reports very seriously and are taking proactive steps to clarify the Government's position.
"LACA are in regular contact with the Department for Education and will be seeking a meeting with the Minister as soon as possible to discuss the future of this vital service."
The Department for Education has also issued a statement in response to these claims.
A spokesperson said: "We believe that every child, regardless of their background, should have the same opportunities. That is at the heart of what we are doing with school food – no child should be hindered because they are not eating a nutritious meal at lunchtime.
"We have provided significant financial support to schools to help them deliver universal infant free school meals. We have come a long way and the new School Food Standards mean pupils of all ages are eating good food that sows the seeds for healthy eating for life."
The Government has spent £1bn over the first two years of the programme to pay for the costs of providing the meals, which was first introduced in September 2014.
Valentine Mulholland, policy adviser at the National Association of Head Teachers (NAHT) is quoted in The Telegraph as saying that take up in some areas is as low as 30%.
She said: "We still have members who feel their cooking facilities or their dining facilities are not ideal so what they are seeing is quite a low take up because children don't like the food."
However, Myles Bremner, director of the School Food Plan, cited the most recent figures, which showed that take up amongst 5-7 year olds in England was 85%.