Government invests £11.8m to provide free healthy meals for children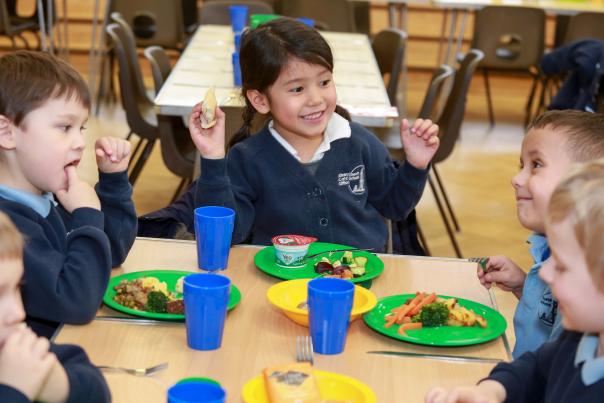 06 Jan 2020
An additional £11.8 million investment by the Government will provide thousands of children across the country with a healthy and nutritious breakfast to 'set them up' for the school day.

So far around 1,800 school breakfast clubs have been created or improved by the National School Breakfast Programme. Thanks to the £11.8 million investment up to 650 more schools will benefit from the programme next year.  
Lord Agnew, schools minister, said: "We want every child to lead a healthy, active and happy lifestyle regardless of their background. That's why we are giving thousands more children in disadvantaged areas the opportunity to attend a breakfast club, which will help boost attendance, behaviour and attainment, helping them to achieve their best in school.
"Where I want children to succeed, I also want them to grow up happy and confident, ready to take on challenges. Investing in enriching, rewarding summer activities next year will help keep them active and encourage them to get involved in their communities."
Family Action, in partnership with Magic breakfast, will continue to run the National School Breakfast Programme until March 2021. The two charities serve over 280,000 breakfasts every day through the programme.
Carmel McConnell MBE, founder of Magic Breakfast, added: "A hungry pupil cannot learn, simple as that, so in the spirit of levelling up and unleashing Britain's potential, it is great news that NSBP funding has been extended.
"This funding allows the award-winning Family Action and Magic Breakfast NSBP partnership to reach even more hungry schoolchildren with the nourishment they so urgently need. It's a fantastic investment in their future and the future of this country." 
 Mo Andrews, headteacher at Pye Bank Church of England Primary School in Sheffield, commented: "The National School Breakfast Programme motivated us to improve our breakfast provision.  
"The breakfast club has become more inclusive and has a lovely atmosphere, every child can have a bagel and there is a very relaxed feel to the start of the day.  In class we have seen an improvement in focus and concentration."
Thousands more disadvantaged children will experience activities and free meals during the six week summer holiday in 2020. This scheme aims to combat holiday hunger and is funded by a £9 million project from the Department for Education.
The Holiday Activities and food scheme enabled 50,000 children to enjoy free holiday provisions in 2019 including playing football and taking part in cooking activities.