HCL chief executive presented with MBE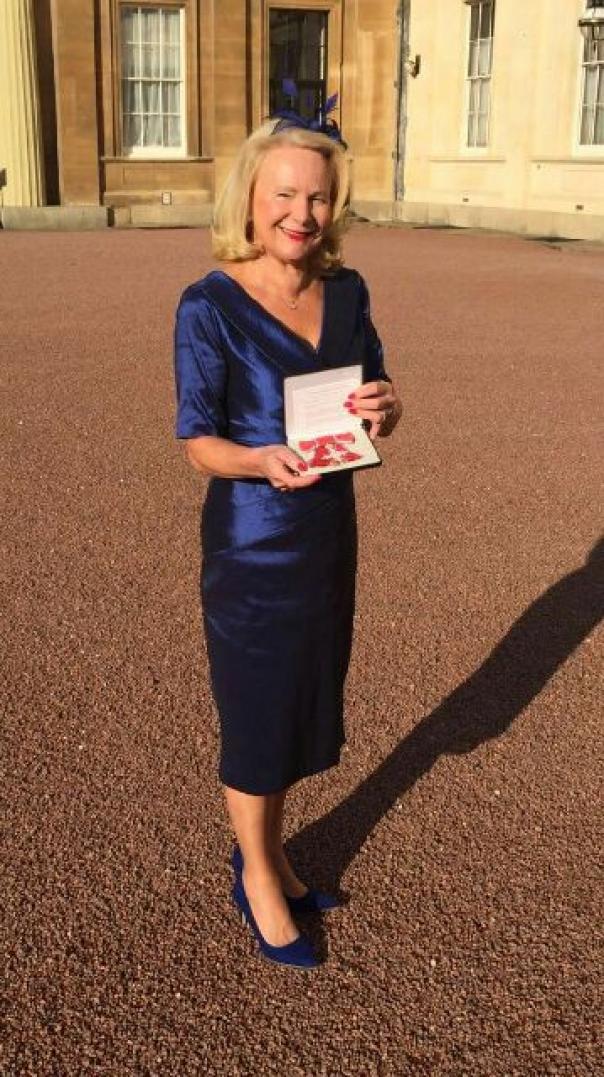 24 Nov 2016
Hertfordshire Catering Limited's (HCL) chief executive, Lin O'Brien has been presented with an MBE by Prince William at Buckingham Palace.
O'Brien was named in the Queen's Birthday Honours list in July, recognising the significant contribution she has made to the education sector.
Lin O'Brien MBE, said: "It is a great privilege and pleasure for me, both professionally and personally, to receive this MBE. I have been very fortunate throughout my career to work with great colleagues who have shared my passion for providing good school food to the young people of Hertfordshire. For HCL, and me, this is the icing on the cake!"
The HCL chief executive has worked in the catering sector for 24 years and transformed HCL from being part of the council to a limited company with 1,800 staff and a turnover of £34 million.
O'Brien has also raised the profile of Hertfordshire school meals, both locally and nationally in her role as a director of LACA (The Lead Association for Catering in Education).