Hospitality sector faces recruitment shortfall of 60,000 – BHA report reveals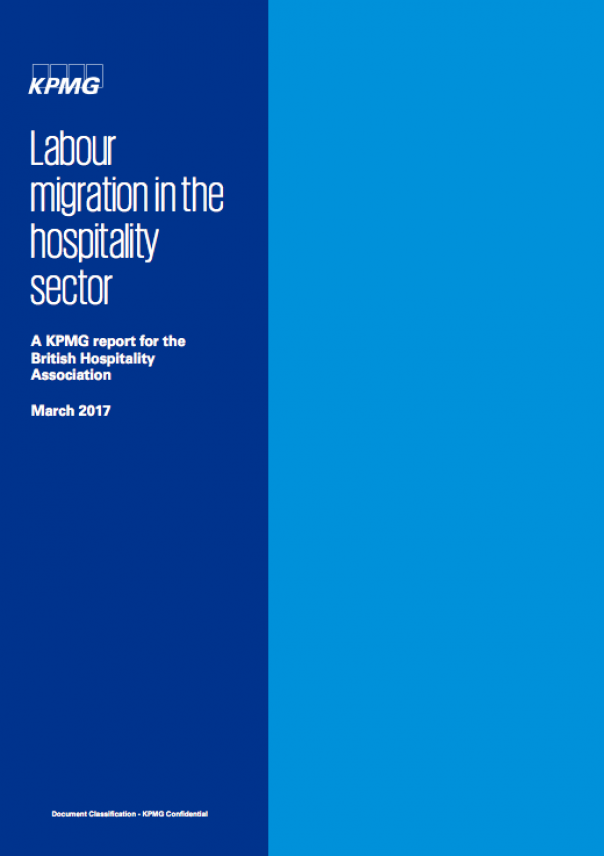 31 Mar 2017
The UK hospitality sector currently requires 62,000 EU migrants per annum to be able to maintain current activities and growth, according to a new report commissioned by the British Hospitality Association (BHA).
The BHA estimates that in a scenario in which there is no new migration into the UK hospitality sector from 2019, the hospitality sector faces a recruitment shortfall of upwards of 60,000 per annum.
Based on this scenario, by 2029, the hospitality sector could face a total recruitment gap of over one million workers, the BHA revealed.
The BHA also revealed that despite employers using initiatives to attract the current unemployed and inactive population, it will still be hard to fill the potential recruitment gap. 
Ufi Ibrahim, chief executive of the British Hospitality Association, said: "We want to avoid there being any cliff edge but the Government must be aware that in the medium to long term we will still need considerable numbers of EU workers, who have contributed so much to our industry and the UK economy in general."
The ALMR has welcomed the British Hospitality Association's report on labour migration in the hospitality sector as a useful tool for the sector in the upcoming Brexit negotiations.
ALMR chief executive Kate Nicholls, said: "At present, licensed hospitality businesses rely significantly on migrant employees, particularly workers from the European Union. ALMR research shows that almost a quarter of the total hospitality and tourism workforce is comprised of non-UK workers, rising to nearly 40% for eating and drinking-out businesses, and almost half of those come from within the EU. If the sector can reduce its reliance on these workers, to some degree, the sense of volatility brought on by the withdrawal will be reduced.
 
"This report highlights the positive steps the sector is taking and, with any luck, can strengthen our bargaining chip in discussions with the Government."