Hugh Fearnley-Whittingstall provides recipes for Dorset Schools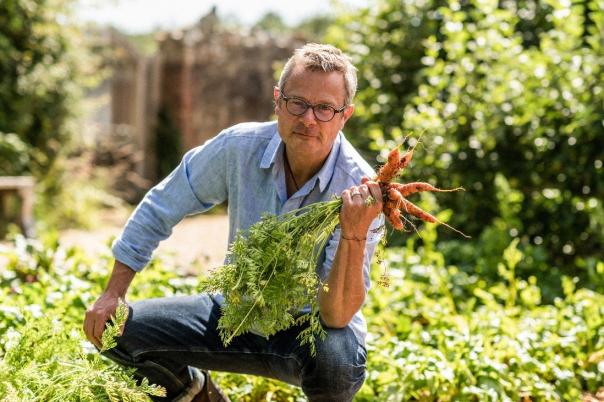 22 Oct 2021
Chef, food writer and journalist Hugh Fearnley-Whittingstall has shown his support for social enterprise Local Food Links by providing two recipes to be used on local school menus.
Local Food Links is an independent caterer and a not-for-profit social enterprise that supplies 4,200 meals a day to 52 schools in Dorset and one in Devon.
He has supported Local Food Links since the organisation launched in 2006 and the team have shared some of his recipes with the schoolchildren. The two recipes that have been chosen include 'Gardener's Pie' and 'Boston Bean and Squash Stew'. 
Hugh Fearnley-Whittingstall said: "If your children are getting healthy, home-cooked meals at school it encourages them to make informed decisions about food elsewhere, so I was more than happy to offer a couple of recipes when Local Food Links asked. These are two of my favourites - I hope the children agree!"
'Gardener's Pie' is described as a being similar to the ever popular shepherd's pie but more veg-centric and the team are confident the pupils are going to love it. 'Boston Bean and Squash Stew' has been chosen as a vegetarian option.
Caroline Morgan, chief executive at Local Food Links, added: "We are incredibly grateful to Hugh for allowing us to use some of his recipes on our school menus. Children are very aware of making healthy choices and eating well and I am sure they are going to love Hugh's dishes. 
"We know that Hugh is fully supportive of feeding children well and highlighting local and seasonal produce, which perfectly describes our own aims and objectives."