Industry backs 'Pledge more Veg' campaign to help drive consumption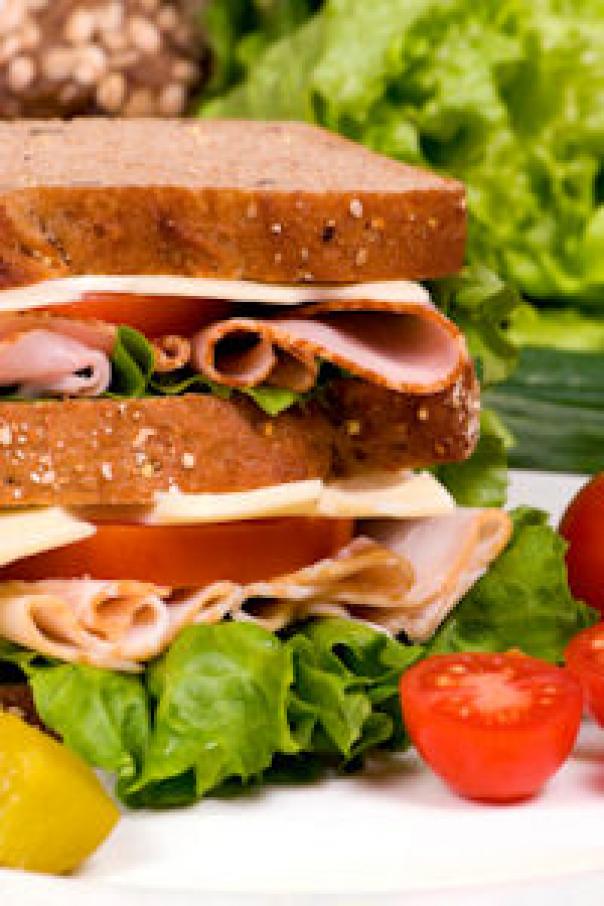 24 Oct 2017
Following news that "UK consumers are buying two thirds less veg than the recommended amount," industry-wide companies are pledging "to get hundreds of thousands of us eating more veg" at a UK-wide Summit today (24 October.)
Promising "to put more veg into ready meals and soups, into on-pack recipes and in promotional deals," food-to-go retailers and manufacturers, and major UK supermarkets, as well as contract caterers who "will see more vegetables included in millions of meals going into schools, work canteens, care homes and armed forces canteens" are all taking part.
The summit, organised by The Food Foundation, comes as data published by the think tank revealed that "eating too little veg contributes to 20,000 premature deaths in the UK every year." What's more, according to government guidance, 20% of consumers's shopping should be made up of vegetables when in reality, most only reach 7.2% - meaning that "we should all be eating at least an extra portion every day."
Companies making pledges in central London today, include: Greggs, Mars Food, Nestle, Sodexo, BaxterStorey, Autograph Education, Simply Fresh, Lidl, Co-op, Sainsbury's and Tesco, with highlights listed below:
Food-to-go retailer Greggs pledges to sell an additional 15 million portions of veg between January 2018 and October 2020 by including at least one portion in its soup and leaf-based salads, and increasing the volume sold. It also pledges that 50% of its cold sandwich range will provide half a portion of veg
Commercial director, Malcolm Copland said: "We know that choice is very important to (Greggs) customers and while our traditional favourites are much loved, we're proud to be able offer customers healthier options as part of our Balanced Choice range.
"Currently more than 10% of our sales come from our Balanced Choice range which highlights that there is growing demand from our customers. We're pleased to be making a 'Pledge for Veg' at the Veg Summit, and will be looking at ways to increase the use of veg and salad in even more new products in the future."
Supermarket pledges come from
Manufacturer Mars Food pledges to add veg to on-pack and online recipes, as well as championing increased veg with its catering customers
Nestle pledges to include more vegetables in on-pack and online recommendations in its Maggi range
Working with its caterer BaxterStorey, PwC promises to increase the overall percentage of fruit and vegetables offered in staff meals from 16% to 20% by the end of 2018, and to provide new office-based veg mini markets.
PwC's head of corporate sustainability, Bridget Jackson, said: "We're delighted to be involved in the Peas Please campaign. Eating more vegetables has so many benefits: not only is it healthier for our people and better from an environmental point of view, it's also on trend for our people who are increasingly interested in vegetarian and vegan options as part of a tasty flexitarian diet.
"We're excited about this initiative, as food has such a big carbon and water footprint and the choices people make could really make a difference in terms of reducing the greenhouse gases which are leading to climate breakdown. That's why we've set ambitious goals for ourselves and we're hopeful that we'll meet the Peas Please plant-based dietary aim well within its 2020 timeframe."   
Mike Hanson, head of sustainability at BaxterStorey, added: "We are delighted to partner with PwC on the Peas Please pledge. The concept is in line with our own commitment to work with clients to create healthier and more sustainable workplaces – increasing employees' fruit and vegetable intake with more nutritious choices."
Contract caterers Healthy Food Company, Interserve and Sodexo have all pledged to add more vegetables to their meals and recipes
Bidfood promises to feed staff with more veg at no extra cost
Mars Food will offer staff a healthy meal option, always including two portions of veg
Local authorities Birmingham City, Brighton and Hove City and London Borough of Redbridge are pledging to drive up use of 'healthy start' vouchers, which provide fruit and veg to those on a low income. The first two also want to become 'Veg Cities' - working to get veg into their schools, nurseries, care homes, street food and pubs.
A number of member organisations are also pledging support, including The National Farmers' Union (NFU), the Sustainable Restaurant Association and the Soil Association
Meanwhile, the Scottish government is pledging a new Fruit, Veg & Potato Industry Leadership Group in an event organised by Nourish Scotland, which will see a new action plan for Scottish horticulture developed.
Wales is also getting involved - an event organised by Food Cardiff seeing brewery chain, Brains, offering more vegetables in its children's meals; food wholesaler and manufacturer, Castell Howell, increasing veg in its products, and Cardiff declaring itself a 'Veg City.'
Executive director of the Food Foundation, Anna Taylor, concluded: "Our consumption of veg remains stubbornly low, with dangerous consequences. Our environments conspire against us – sugary fatty foods are piled high and sold cheap, while some places can be fruit and veg deserts.
"The pledges made today by these companies and public sector organisations have the potential to add up to millions of extra portions of veg on our plates every year. If you think your organisation can help, get in touch and make a Pledge for Veg!"