ITV and Veg Power launch campaign to 'get kids to eat veg'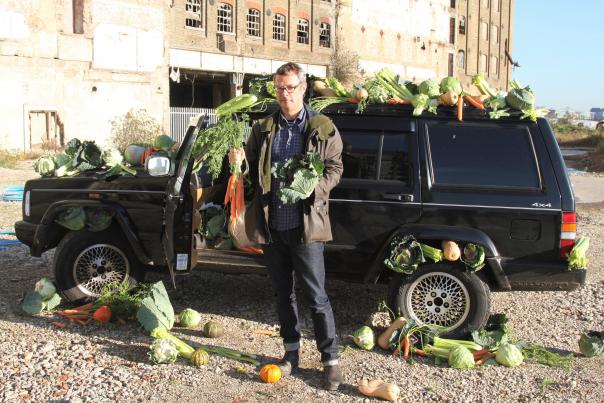 25 Jan 2019
Veg Power and ITV have partnered to launch a 'ground-breaking' initiative that encourages children to eat more vegetables, with a new national campaign - 'Eat Them To Defeat Them' - airing tonight (25 January).
On a mission to improve the nation's health, the duo have created a brand new TV ad, which places children at the heart and positions them as heroes trying to save their parents from being overrun by angry vegetables. Hence the title - they have to 'Eat Them To Defeat Them.'
With support from chef Jamie Oliver and food writer Hugh Fernley-Whittingstall, the campaign has bee funded by food companies and supermarkets, including Birds Eye, Aldi, Asda, Co-op, Iceland, Lidl, Marks & Spencer, Morrisons, Ocado, Sainsburys, Tesco and Waitrose.
Fearnley Whittingstall said: "I'm really pleased and excited to be involved in Veg Power.
"Getting our kids to eat more vegetables is simply vital - and it's never been more so.   
"This campaign is brave, fun and engaging. It will inspire kids to enjoy the huge range of tastes, textures and colours that the brilliant world of veg has to offer.  
"A diet that's big on vegetables will be a massive win for our long-term health. I'm hoping to see carrots and broccoli flying off the shelves."
Designed to "inspire kids to eat more healthily and help tackle rising childhood obesity," 'Eat Them To Defeat Them' follows latest figures which revealed that:
96% of teenagers and 80% of primary school children don't eat enough vegetables
The UK ranks 21 out of 28 in the EU for fresh vegetable consumption
44% of children remove at least some, if not all, of the salad from a burger
49.2% of parents wait 'at least' five minutes at family mealtime for their children to finish their vegetables (30 hours a year)
Launching tonight on ITV during Coronation Street, the ad will be rolled out across the channel's 'biggest' programmes (The Voice, Dancing on Ice and Britain's Got Talent) with supporting assets such as posters, stickers and wall charts.
ITV chief executive, Carolyn McCall, commented: "This campaign will reach millions of parents and children through our biggest and most popular shows, and it is unlike anything that has been done before.
"We're proud to use the power of TV to take a new, bold and brave approach to encouraging kids to eat more vegetables."
 

Baroness Rosie Boycott, chair of Veg Power and The Food Foundation trustee, added: "We are delighted that Veg Power has joined with ITV to launch our very first campaign: 'Eat Them To Defeat Them'.     
"With the aim of using 'advertising for good' and engaging and entertaining kids rather than using the well-worn health message, we can really shift the dial and hope to see long lasting behaviour change.    
"Having all the major retailers will help us achieve huge reach and impact.   

"It is vital that we achieve change in both supply and demand if we are to see real transformation of our food system, and our work with Peas Please and Veg Power are tackling both straight on."  
 


Watch the brand new ad below, and join in the conversation on social media through the hashtag #EatThemToDefeatThem.