Juniper Ventures hosts tasting session for Spring/Summer school menu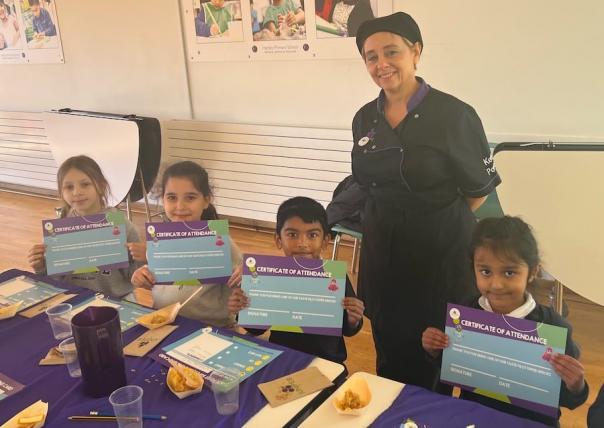 25 Jan 2022
Juniper Ventures development chefs Rachel and Kerry delivered Pupil Taster Sessions in a selection of schools to receive feedback on new dishes they are considering for the Spring/Summer menu.
Some of the new dishes include pasta parcels with tomato sauce, Thai rice bowl, carrot and apple cake, veggie meatballs and sticky mandarin sponge.
Feedback from the schools:
"I really enjoyed the cake as the flavours made the cakes 

delicious.

I also think 

that 

the carrot and apple 

made the cake better."

"The rice bowl is really yummy."

"I loved the mandarin sponge as the sweetness of the cake made

it more enjoyable. I think it should finally be

 

added on the menu

with custard."
Not only has the food from these sessions received positive feedback but the nature of the Pupil Taster Sessions themselves has also received positive feedback.
Sally Norris, the head teacher at William Davies Primary School commented: "The children really enjoyed their tasting session… hopefully it makes our school meal choices more adventurous."