Kafoodle to host Natasha's Law webinar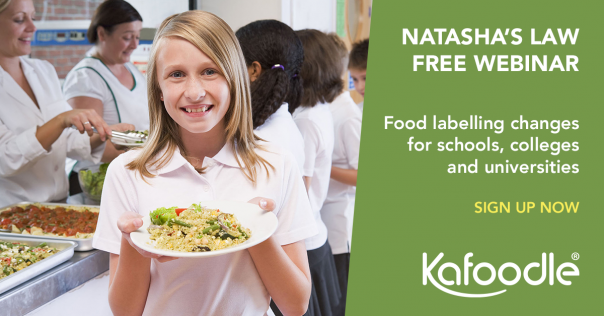 02 Jul 2021
Kafoodle are helping schools to prepare for the new food labelling law, which comes into effect on 1 October 2021, by holding a free webinar session on Tuesday 6 July at 3pm.
Natasha's Law will require food businesses to include full ingredients labelling on pre-packaged foods to protect allergy sufferers and to give them 'confidence' in the food they buy. In 2016 Natasha Ednan-Laperouse passed away after suffering an allergic reaction to a Pret a Manger baguette.
In the UK an estimated 7% of children suffer from a food allergy. While some reactions can be treated, some can be more severe or even fatal. 
The panel will be discussing what schools need to be doing to prepare for the new legislation as well as being made aware of common mistakes which have been made. The two confirmed speakers include Richard Bell cluster catering manager at Bishop Wilkinson CET and Nick Ryan co-founder of Delta Procurement.
To register for the free webinar, visit here.