LACA Buying Group secures two new procurement frameworks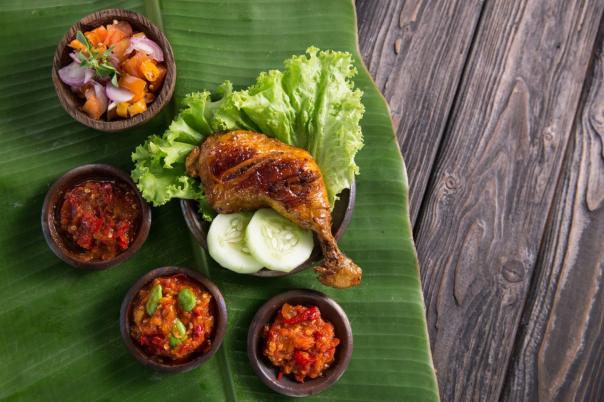 22 Apr 2021
Public sector procurement experts The University Caterers Organisation (TUCO), has announced the addition of two new frameworks to its LACA Buying Group.
Set up in partnership with LACA the Buying Group was developed to offer school caterers a cost-effective way to procure food and supply contracts. Launched in December 2020, the Buying Group is free for LACA and TUCO members to use and it already includes 12 EU-compliant frameworks.  
Through the LACA Buying Group members will have access to a network of more than 200 approved UK suppliers of all sizes.
The first of the new procurement frameworks is that of Innovative Food and Drink Concepts, which has been awarded to 17 supplies over 10 lots. These lots include Healthy, Asian, North & South American, Italian, Other European, Ice Cream, Bread and coffee shop concepts, Non-alcoholic drinks and Drink technology. Innovative food products available within the lots range from falafels, to slow cooked meats, to burritos to Japanese dishes.
The second new procurement framework added is for Convenience Retail, which has been awarded to 12 suppliers on 7 lots. These include Confectionery, Snacks & Soft Drinks, Cakes, Convenience retail grocery and Convenience retail non-food.
Stephen Forster, LACA chair, said: "The LACA Buying Group is a fantastic example of how we as an organisation are delivering value for money back to our members. Partnering with TUCO through the Buying Group can help drive savings.
"These two new frameworks show how innovative and forward-thinking school catering has become. Its free to use for LACA members so I would encourage members to consider it when reviewing procurement."
Additional benefits of the LACA Buying Group include:
Saving of time and money through the elimination of organisations individually undertaking their own full procurement exercise.

A simplified process.

Legally compliant framework agreements developed within the EU public procurement regulations.

Consistent terms and conditions of contract.

Opportunity for additional savings by utilising TUCO's Further Competition service.
Mike Haslin, chief executive of TUCO, added: "The LACA Buying Group is an extremely important initiative which has helped bring our two organisations closer together. It's exciting to see LACA members harnessing the group buying power of TUCO to deliver real savings in both time and money."
For more information, go to: https://laca.co.uk/frameworks