LACA Chair attends Love British Food event in London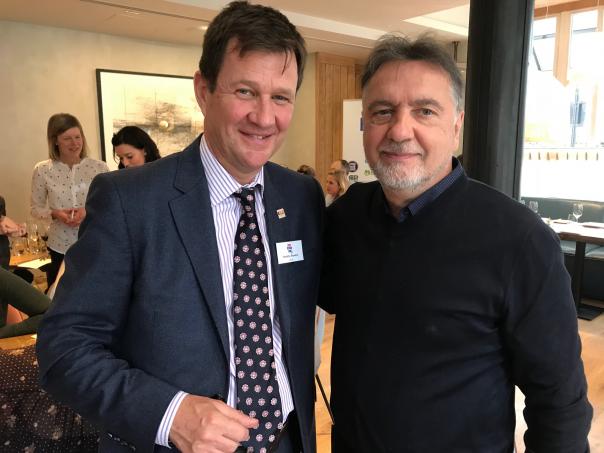 27 Mar 2018
Tim Blowers attended the annual British Food Fortnight winners presentation and the announcement of new ambassadors for Love British Food last week.
Love British Food held the event at the Elystan Restaurant in London to present the winners of British Food Fortnight and welcome the new ambassadors Raymond Blanc, Liz Earle, Candice Brown and Michelin star chef Phil Howard.
The event was also attended by Michael Gove Secretary of State for Environment who presented the prizes.
Love British Food is supported by many public sector catering bodies including LACA, TUCO, HCA, PS100, as well as the Craft Guild of Chefs. This is about members committing to using seasonal British food on their menus.
LACA Chair Tim Blowers took the opportunity to talk to Raymond Blanc about school meals. He was very interested about our service, the management, the budget, how many staff we employ, menu officers and nutritionists.
LACA sit on the Love British Food committee and are planning to engage further with them. We hope to see them at the main event so they can share further information and you can see how you can get involved.
Here is the web link