LACA to focus on the future at 2019 Main Event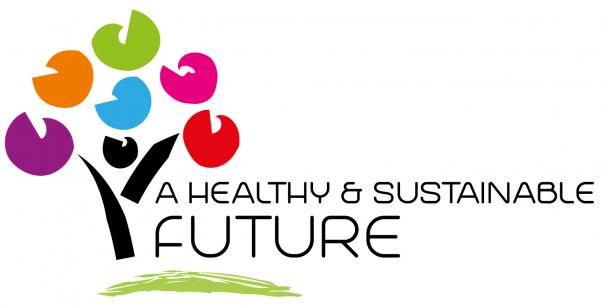 15 May 2019
School caterers are essential within a school, they see students every day and are instrumental to their wellbeing and health within the school setting, which is why the theme of LACA's Main Event is 'A Healthy and Sustainable Future'.
LACA's annual showpiece occasion will look to recognise the important part school caterers play in delivering health and sustainability to their students and their schools every day.
This year's Main Event will be held from 10– 12 July at the Hilton Birmingham Metropole and will also recognise the work that the association has done in driving this message forward during its 30 years of operation.
It will be full of demonstrations, workshops and conference sessions for delegates to really get their teeth into over the course of three days.
Showcasing how LACA is demanding and driving change in education catering, it aims to facilitate discussion and show how school caterers can pull together to deliver the healthy and sustainable future when they set students and pupils on the right track every day with tasty and nutritious meals.
In addition to the networking opportunities, industry-leading experts will be holding seminars. Speakers confirmed include Great British Bake Off judge Prue Leith, The Vegan Society's lead on the 'Catering for Everyone Campaign' Mark Banahan, and BBC science and nature presenter Liz Bonnin who will discuss the 'war on plastic waste'.
Running alongside the seminars and talks will be the Education Catering Exhibition, which will see more than 160 exhibitors showcase food and beverages, equipment, systems and services specifically tailored to catering in education sector.
The exhibition area is free to public sector caterers, and allows them to source new ideas and innovations and compare a range of suppliers under one roof. Confirmed exhibitors include some of the biggest names in the education sector, including Premier Foods, Radnor Hills, Young's Foodservice and Quorn Foods.
Opening on the morning of Wednesday 10 July, the Main Event will kick off with a programme of interactive workshops and cookery demonstrations to give caterers inspiration to take back to their schools.
Included in the line-up of presenters will be 2019 School Chef of the Year winner Steven Cross, who will be demonstrating how he created his winning dishes - Rocking Moroccan Chicken (marinated chicken chargrilled and served with homemade Moroccan flatbread and roasted harissa vegetables garnished with mint yoghurt, nasturtium, chilli and mint), followed by a dessert he called North African Rose (rosewater and cardamom cheesecake served with blood orange, chocolate and mint).
Other features of the Main Event include the Finishing Touches salon culinaire competition, returning again in 2019 and held in conjunction with the Craft Guild of Chefs. There are two new classes to give education caterers every chance of showcasing their skills to everyone visiting the Main Event.
You can view the full programme at www.lacamainevent.co.uk/delegate-programme