LACA London SCOTY title goes to Grove Park school chef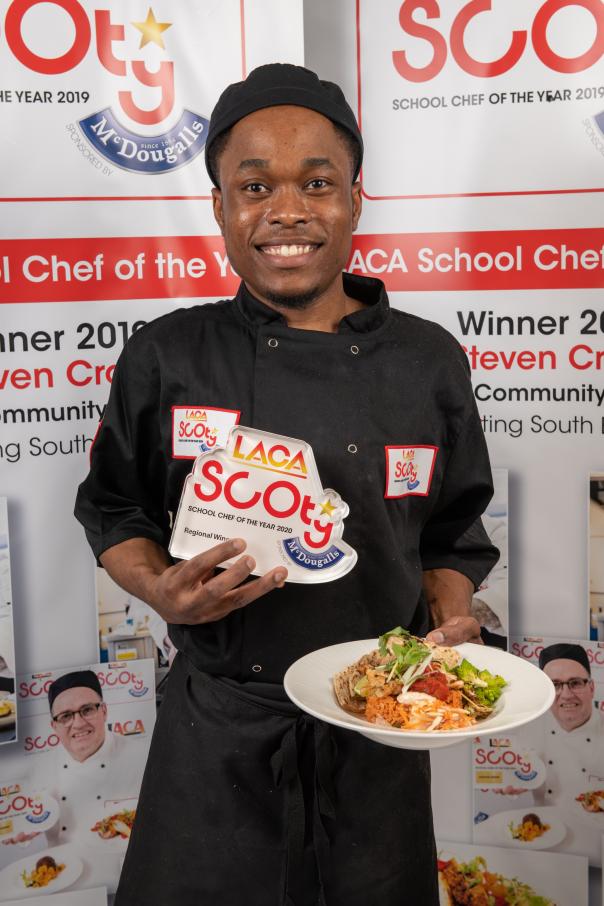 22 Jan 2020
The winner of the London Regional Final and the new LACA London School Chef of the Year (SCOTY) was Raheem Morgan from Grove Park, London Borough of Lewisham.
Morgan is employed by Chartwells Lewisham and is based at Coopers Lane Primary School. He will go on to compete at the LACA SCOTY National Final, which will be held on 5 March 2020 in Stratford-upon-Avon.
His main course was a Mexican spiced chicken with tomato rice and flatbread with roasted cauliflower and dry slaw. Morgan's winning dessert was a berry and apple crumble slice with vanilla sauce.
Five school chefs competed in the London Regional Final, which was held at St Albans. They had 90 minutes to prepare four portions of a main course and a dessert suitable for an 11-year-old in a school. The runner-up was Anna Narloch-Bryan from Manor Park.