LACA national chair releases statement on school meals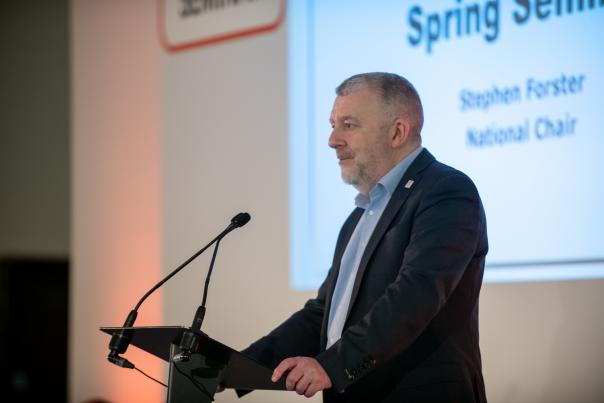 17 Mar 2020
Stephen Forster, national chair of LACA, has released a statement about the work that LACA are doing to assist the school meals service during this challenging time.
Forster said: "As you would have seen in our statement at the end of last week, we are in contact with the Department for Education on what will happen to the provision of free school meals to students in the event of school closures due to coronavirus.
"At present, the Government is not advising schools to close and are saying that providers should contact the DFE helpline with any concerns. The Department have also published guidance for education settings which can be found here.

"Above all stay safe and well, we are the most resilient and dedicated workforce in an amazing industry and will rise to whatever challenges lie ahead in future weeks and months."
Prime Minister Boris Johnson announced the following in his post-COBRA press conference:
If you, or anyone in your household has one of the following two coronavirus symptoms (persistent cough, temperature) stay at home for 14 days. If possible do not go out for any reason, except exercise. Stop non-essential contact with others and stop unnecessary travel. Start working from home wherever you possibly can. Avoid social events, including pubs, restaurants and concerts etc. In a few days' time, those with the most serious health conditions need to be shielded from social contact for around 12 weeks.
To slow the spread in London, Londoners need to pay special attention to avoid non-essential contact and take seriously working from home and avoiding confined spaces. Emergency workers will no longer be supporting mass gatherings.