LACA preparing for National School Meals Week (NSMW)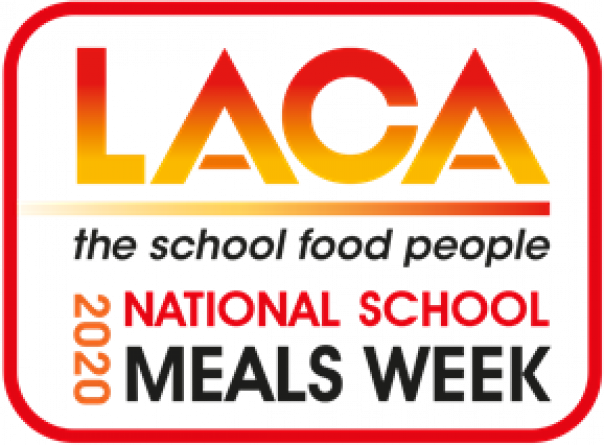 09 Oct 2020
LACA, the school food people, are preparing for NSMW (9-13 November) which aims to promote and highlight the importance of school lunches.
This year has been a challenging year for school caterers who have continued to overcome issues caused by the Covid-19 pandemic.
NSMW 2020 schedule:
Monday: 'Go meat free'

. Choosing a vegetarian menu for the day not only has health benefits but also benefits for the environment. Some public sector caterers are already promoting the idea of 'meat free Mondays'.

Tuesday: 'The School Meals Oscars'

. Parents and children are encouraged to vote for their favourite meal and dessert to be served at school.

Wednesday: 'National Roast Dinner Day'.

The Soil Association- Food for Life are once again running this popular event.

Thursday: 'The Great British School Lunch'.

With the support of Love British Food, LACA will encourage caterers to showcase the 'best of British'. It is important to support local farmers and businesses to help reduce food miles.

Friday:

'Thank you key workers!'.  LACA are asking all caterers to invite their local MP into a school for lunch where they will be asked to present a certificate to the catering team- who have been heroes throughout the Covid-19 pandemic.
LACA is currently supporting school caterers across England and Wales to encourage pupils to enjoy hot school meals with the HOT'ober campaign. The initiative is based on the well-known benefits to children's attainment and development of eating a balanced diet and the belief that it's of paramount importance to return to hot meals as soon as possible.
With just over four weeks until NSMW 2020, now is the time to prepare activities and posters to encourage children to eat school meals.
Please let us know what you are doing by sharing on the social media platforms.
•             Facebook: @nationalschoolmealsweek
•             Twitter: @NSMW @LACA_UK
•             Instagram: #nationalschoolmealsweek  laca_uk
Use the hashtags #NSMW2020 #LACA_UK #tasteforyourself