LACA response to DoE curriculum consultation document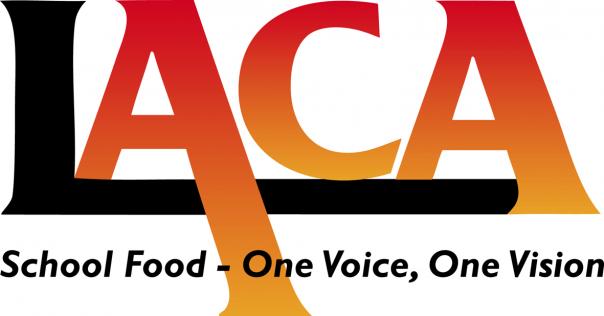 17 Apr 2013
LACA is publishing its response to the Department for Education consultation on its framework document for a national curriculum in England.
Introduction
The members of LACA (formerly the Local Authority Caterers Association) fully support the Department of Education's commitment to reintroduce compulsory cookery lessons as part of the National Curriculum in all State Funded Schools.  It is to be hoped that Academies and Free Schools will also take the opportunity to include cookery within their requirement to offer a broad and balanced curriculum within Section1 of the 2010 Academies Act.
LACA has been campaigning for some 15 years for practical cooking skills, nutrition and food to be a statutory requirement of study at school.  The importance of understanding what a healthy diet should be and the ability to prepare and cook nutritious meals in order to improve the health and wellbeing of our next generation is vital.  Sadly we have a generation of citizens who can't cook, many of them today's parents.
Background of LACA
LACA, the Local Authority Caterers Association was formed in 1990.  It is the professional body representing 750 catering managers who provide services to all sectors of local authorities across Scotland, Wales and England.  These services include meals in the community ('Meals on Wheels'); social services catering; elected member and staff catering; civic catering and school meals.  Without doubt the largest provision of meals and services by the members is school lunches.  In the region of 3 million meals are served on a daily basis in more than 23,000 state maintained schools.  The annual turnover is in excess of £360 million.  Nearly 100,000 staff are employed in the industry.  LACA has been represented and worked closely with Government Departments in England in particular the Department for Education, the Department of Health, and the School Food Trust (before its demise) for some considerable time, and The Welsh Government.  In addition LACA has worked on a number of projects with the Foods Standards Agency.
LACA's Response
The response from LACA to the DfE Consultation will be solely about the section Design and Technology and in particular the element of education regarding food and practical cookery.
Our organisation is not qualified to comment on general and specific proposals that enshrine the teaching of other subjects.
In view of this our response set out below will only address Questions 2 and 11
Question 2
Do you agree that instead of detailed subject-level aims we should free teachers to shape their own curriculum aims based on the content in the programmes of study?
We agree with the above proposal particularly as the facilities available for practical cookery lessons will vary across state schools.  However further on in our response we will be making some suggestions of possible guidelines for recipes and dishes that should be included in the learning programme.
Question 11
What key factors will affect schools' ability to implement the new National Curriculum successfully from September 2014?
The aim as cited in the consultation document is that Key Stages 1 to 3 pupils should be taught progressively more demanding practical knowledge, skills and crafts, working in fields such as:
Food and cookery: to learn about food and plan and prepare healthy, wholesome dishes, following straightforward recipes and using a range of common ingredients and techniques. In meeting this requirement schools without access to a teaching kitchen, nearby kitchen or mobile kitchen may have to adapt the recipes and techniques they teach accordingly to the facilities available.
In terms of the Design and Technology subjects the key factors influencing the schools' ability to implement the element of food technology will be affected by a number of issues.
Set out below are the issues that will need to be considered.
Key Stage 1
Pupils should explore and develop purposeful, practical skills in design and technology, taking advantage of local opportunities and the expertise of teachers.
LACA supports this aim and is in our opinion achievable within the present expertise available.
Pupils should be taught the basic principles of balanced eating and where food comes from, and should be encouraged to develop an interest in cooking.
To ensure that the young children gain knowledge it will be necessary to at least allow them to handle raw ingredients and taste dishes.  This will achieve recognition of food items and assist in the development of their palate; also it will encourage them to have a desire to eat new foods.
Key Stage 2
Pupils should be taught about the major components of a balanced diet and how ingredients can be combined to prepare healthy meals. They should be taught basic cooking techniques and how to cook a variety of savoury dishes. In meeting these requirements, schools without access to a teaching kitchen, nearby kitchen or mobile kitchen may have to adapt the dishes and techniques they teach accordingly to the facilities available.
As identified in our response to question 2 the facilities in Primary Schools are quite varied.
The experience and ability of the teachers to teach practical cookery will also be variable.
Although at present there is no compulsion within the current curriculum many Primary Schools do teach basic cookery to the pupils.  The emphasis has probably been more on the production of cakes and biscuits.  We would recommend the introduction of more savoury dishes in the programme.
LACA is the professional association representing school caterers and managers; therefore it has no power to introduce policies to Local Education Authorities, Private Contractors or Individually Catered and Managed Schools.  However it may be possible that some members see this as an opportunity to be involved in the "Whole School Approach" and be willing to assist with the following:
Aiding and supporting teaching staff in the teaching of practical cookery.
Allowing limited highly supervised use of the school meal kitchen facilities i.e. the ovens for cooking off the pupils' dishes.  This would need to be timetabled for the afternoons when the kitchen is not in use for the production of school meals. For health and safety reasons, the pupils are not admitted to the kitchen but they could watch from the hatch as  their cooked food comes out of the ovens
There are already examples of after school cooking clubs run by the school catering manager, these could be extended.
There are a considerable number of LACA members who are qualified to teach Food Safety Qualifications.  They would be able to teach teachers, Classroom Assistants and pupils for them to gain a nationally recognised qualification.
Key Stage 3
Pupils should be taught about the importance of nutrition, a balanced diet, and about the characteristics of a broad range of ingredients in choosing and preparing food. They should be encouraged to develop a love of cooking. They should be taught to cook a repertoire of savoury meals and become confident in a range of cooking techniques. In meeting these requirements, schools without access to a teaching kitchen, nearby kitchen or mobile kitchen may have to adapt the repertoire and techniques they teach accordingly to the facilities available.
This is in our opinion the most important area of the reintroduction of the teaching of nutrition, food and practical cookery.  The formulation of the pupils' lifetime good eating habits is crucial in the teenage years.  A healthy diet should be introduced from birth, through the early years and during Key Stages 1 and 2.  In recent years this has been reinforced through the Nutritional Standards in school meals.
However at Secondary School the pupils become young adults and expect to be treated as customers and want more choice not only in the food that they eat but also in their general lives.
It is to be hoped that with more teaching and appropriate cookery skills the result will be that the next generation will be healthier, less obese and save the National Health Service millions of pounds.
The reintroduction of compulsory practical cookery lessons into Secondary Schools for Key Stage 3 will raise the following issues:-
159 Secondary Schools do not have dedicated cookery suites or facilities.
Due to the reduction and in some schools the loss of practical lessons, there is an acute shortage of teachers qualified to teach pupils about healthy eating and nutrition.
The cost of the food ingredients will need to be addressed.  Will they be provided by the school or will the parents/guardians be expected to pay for them?
Key Stage 4
It is fully understood that for years 10 and 11 in secondary schools food, nutrition and practical cookery cannot be a compulsory subject.  However LACA suggests that the option of Food Technology as a GCSE subject should be encouraged and developed.
With the reintroduction of practical cookery lessons in Key Stage 3 it should be possible to extend this subject in Key Stage 4.
Possible Resolutions and involvement by the LACA Membership
LACA fully supports the involvement of John Vincent and Henry Dimbleby and the Expert Panel in the reintroduction of nutrition, food and practical cookery into the National Curriculum.
LACA recommends that John and Henry's separate proposal that by the age of 14 all children should be able to be competent in the production of 20 savoury dishes, should be encapsulated into the guidelines within the National Curriculum.
Consideration should be given to the possibility of using the procurement systems used by school catering for the purchase of basic food ingredients.  It may be that the catering managers could devise a method of purchasing the commodities on behalf of the schools.  This could reduce the food cost for the school and the pupils.
A set of costed, tested and standardised recipes could be developed and introduced as a teaching tool.
Where there is a lack of suitably qualified teachers, suitably skilled catering staff could assist in the cookery lessons where it is appropriate and provided it does not impinge on the production and service of the school food services.
Other ways that LACA members may be of assistance have been mentioned earlier in this response.
The Department of Education should not allow schools to make excuses due to the lack of facilities in some schools to dilute the teaching of practical cookery to pupils.
Conclusion
The members of LACA fully support the reintroduction of compulsory cookery lessons to be introduced into the National Curriculum in September 2014.
We would be pleased to discuss the ideas that we have put forward in this response with the Department of Education.
We hope that the information in our paper is useful.
If you require any clarification or more information please do not hesitate to contact us.

Contact details are:
Patricia Fellows, Consultant to LACA, JP, FIH, LMLACA,
Middle Furlong Cottage, Middle Furlong, Seaford, East Sussex, BN25 1SR.
Telephone number 01323 894329
Email p.fellows@btinternet.com