LACA reveals how to make the most of your membership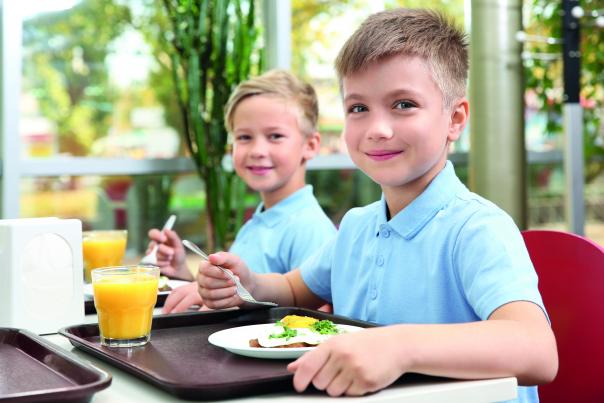 24 Feb 2022
LACA members are able to access a range of benefits, specialist training and discounts to help you and your teams.
LACA Menu Checking Service
LACA's Menu Checking Service allows organisations, academies, schools and caterers to demonstrate that their menus meet national best practice, nutritional guidelines and demonstrates independently authenticated compliance.
Support is given to ensure that pupils have access to healthy, balanced, nutritious meals and are encouraged, via the catering provision to make healthy choices, thereby supporting the development of heathy eating habits.
The menu check is carried out by one of LACA's dietitians, based on information provided by the organisation, academy, school or their caterer, and will be completed within an agreed timescale of the provision of the menu information, anticipated within one to two weeks.
Once the menu has been checked, LACA will provide a completed checklist demonstrating how well the menu meets the standards.
LACA Allergens Guidance and Risk Analysis Process
The LACA Allergen Management Guidance for Catering in Education aims to support schools, caterers and pupils in understanding the best practice with regards to managing allergens safely.
The guidance document and the Risk Analysis Process (RAP) form is available to LACA members. The RAP allows users to assess individual pupils risk and the processes that are being used by the school catering service to manage that risk. It will then provide you with a PDF document for you to file and refer to as well as advice on how to reduce the risk should that be required.
School Workforce Development
LACA now have a set of aspirational Professional Standards for a range of job roles, all crucial in the delivery of quality, nutritious school food to 4.6 million children each day:
Head of kitchen (Catering Manager / Head Chef)

School Cook

Assistant Cook

General Kitchen / Catering Assistant

Midday Supervisor
By supporting schools and catering providers to develop a committed and skilled workforce, the Professional Standards will help to engage and motivate employees, raise morale and improve the profile and image of the school food sector. They are purposefully designed to sit alongside, but not replace, in-house training, apprenticeships and qualifications.
LACA Buying Group
The LACA Buying Group, which operates under the umbrella of The University Caterers Organisation (TUCO) is simple to use and can be used by LACA members without charge. In doing so, members have access to a number of TUCO frameworks that will enable them to harness the buying power of TUCO.
The framework agreements available in the LACA Buying Group are continuously being improved to offer value for money and all of them are EU-compliant and member-led.
E-Learning Courses
LACA have secured a number of e-learning courses through Highfield Learning at a reduced rate for LACA members. You can choose from any of the list below, which range in price from £3.50 + VAT up to £136 + VAT, depending on the subject and the level you take:
Food Safety at Levels 1,2 & 3

Allergen Awareness

Health & Safety at Levels 1,2 & 3

Manual Handling

Customer Service at Level 2

Fire Safety Level 2

Communication

Equality & Diversity

Self-Awareness & Self Development

Team Working
Meal Analyser - understanding your carbon footprint
With COP26 highlighting the essential need for all individuals, organisations and countries to work towards a net zero carbon outcome over the next 20-30 years we can expect the government to increase pressure on everyone to look at ways to achieve this.
They will expect services funded by the state to lead on these issues and to report on progress and achievements, we can already see this through the plans of the National Food Strategy. A net zero strategy will be the core of every tender including those for the school food service.