LACA supports International School Meals Day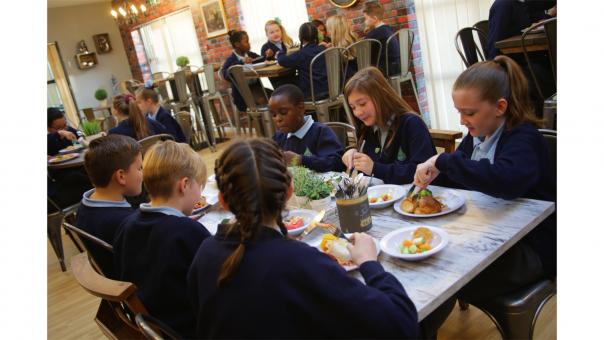 12 Mar 2020
LACA, the school food people, has announced their support for International School Meals Day (ISMD) that encourages children from around the world to discuss the food they eat and the role it plays in their lives.
The eighth ISMD takes place today (12 March) and the theme for this year is 'sharing our successes'. This theme allows pupils to discuss their favourite foods, food provenance and nutrition programmes at their school.
Stephen Forster, national chair of LACA, said: "LACA are very pleased to support International School Meals Day. School meals provide children with a healthy, nutritious and balanced lunch that helps children learn, concentrate and thrive at school.
"This is also a day to celebrate the hard-working and dedicated school chefs who work tirelessly to provide these meals – their professionalism was on full display last week when Holly Charnock was crowned School Chef of the Year 2020."
The first ISMD was held in 2013 and it aimed to raise awareness of healthy eating and good nutrition for all children. Through the written word, drawings or photographs children can share their favourite school meal 'success stories'.
If you would like to get involved follow @IntSchoolMeals on Twitter and use the hashtags #ISMD2020 and #MyFood.  
Keep up to date with everything that is going on at LACA – The School Food people by following us on Twitter (@LACA_UK) or Instagram (@LACA_UK).