Lakeland Dairies saves 6.5 tonnes of plastic with paper straw 'innovation'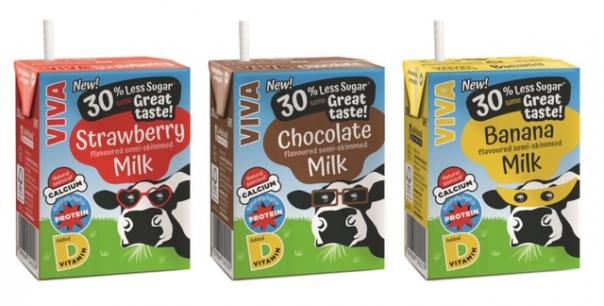 08 Aug 2019
Lakeland Dairies has announced VIVA, the flavoured milk range, will move from plastic to paper straws saving 6.5 tonnes of plastic every year.
VIVA flavoured milk is made from semi-skimmed milk from the Irish co-operative's own dairy farms. The flavoured milk is low in fat and suitable for vegetarians.
VIVA supports school caterers and calcium deficiency is a real health concern amongst 11 to 18-year-olds as 11% of boys and 22% of girls have a low calcium intake. Vitamin D was added to VIVA recently to help the children absorb more calcium from the milk.
Paul Chmielewski, head of marketing and international at Lakeland Dairies, said: "From farm to fork, Lakeland Dairies Foodservice is focused on delivering profitable and sustainable growth for the benefit of our farmers and customers, as well as our wider community stakeholders. This includes how we produce and package our products.
"Plastic is a very important issue. Not only to our customers but the people who love VIVA the most – the pupils. Introducing a new paper straw to our entire VIVA Flavoured Milk Range has been a companywide initiative that has taken over 12 months to complete. We are incredibly proud to bring this innovation to market and are delighted to be the first school dairy supplier to do it."
VIVA milk is available in strawberry, banana and chocolate flavours. It is best served chilled but it also has a long shelf life to reduce food waste.