Leading caterers sign pledge to make veg more 'accessible and appealing'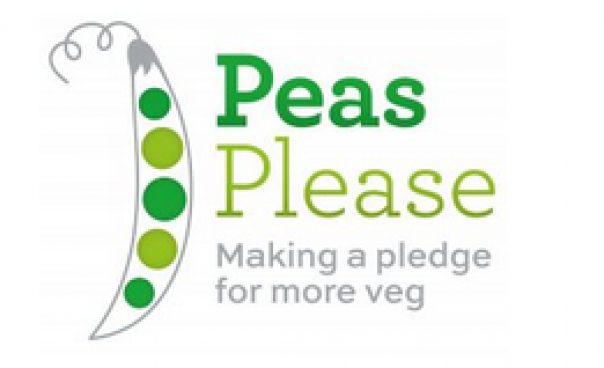 31 Jan 2019
Four 'leading' UK caterers - Compass Group UK & Ireland, Caterlink, Olive Catering and Vertas – have committed to increase vegetable consumption in the UK by signing up to The Food Foundation's 'Peas Please' initiative.

The news follows the launch of Veg Power and ITV's 'Eat Them To Defeat Them' advertising campaign, with a total 14 of catering companies now signed up to the campaign since it launched it 2017.
As part of their pledge, Compass Group, school specialist Caterlink and the University of West London (who also joined the initiative this year) will help deliver Veg Power schools pack to students across the UK and drive their veg intake.
Head of nutrition at Compass Group UK & Ireland, Nicky Martin, said: "We are delighted to support the veg pledge.
"Compass Group UK & Ireland is committed to providing customers with a balanced diet and part of that is ensuring that our food offers contain vegetables. 
"Introducing more plant-based meals not only supports our consumers' desire for healthier choices, but has a positive environmental impact too.
"We have worked hard with our executive chefs to re-engineer recipes to make them higher in vegetable content."
As such, the company has vowed to increase its procurement volumes of vegetables across all sectors by 15% by 2020; reformulate recipes to include more vegetables where possible; and launch a 'plant forward' promotion encouraging customers to eat more vegetables.
Caterlink has meanwhile pledged to up portions of veg in its recipes by 10% by July 2019, add more greenery to menus and promote vegetables in schools.
Company head of nutrition Megan Waring commengted: "At Caterlink, the central focus of our menus is making sure that children have healthy, balanced and tasty meals. It is great to put some targets around this, and to focus on getting more veg into kids' lunches."
Teaching the "chefs of tomorrow," the University of West London will now provide courses on healthy and sustainable food, with particular focus on the role that vegetables play. It will also increase servings of vegetables by 10% across three of its restaurants/ canteens.
Senior lecturer Peter Cross, said: "At the University of West London we want to make sustainability a core part of the courses for our Culinary Arts and Food Business Management students; combining this with making an actual pledge to serve more veg on site is a great way to walk the walk too."
For the other caterers to have joined the campaign, Olive will increase vegetable servings by 10%; promote seasonal vegetables within recipes; implement veg smoothie bars, mini-mart stands with salad and veg give aways, and a "meat free day" in contract locations.
Vertas is also developing menus to ensure at least six varieties of vegetables/ salad are included in meals each week. This includes adding extra veg to dishes and offering a daily special of homemade vegetable soup in high schools throughout winter.
Executive director of the Food Foundation, Anna Taylor, concluded: "Peas Please shows that it is possible to make it easier for everyone to eat more veg, but it needs concerted leadership from progressive businesses. 
"We've made great progress in the last eight months but the pressure is now on to change pledges into portions, to ensure genuine impact on the nation's health."
For more information or to join the initiative, visit: https://foodfoundation.org.uk/peasplease/.