Limit school lunch portions to save money, say government cost-cutting advisers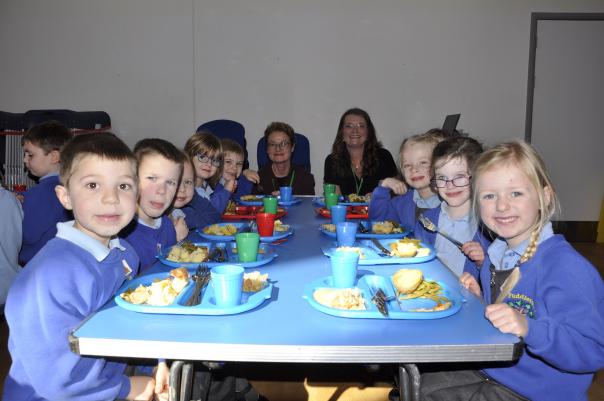 29 Mar 2019
Schools have been told to cut costs by limiting lunch portions by the under secretary of state for the school system, Lord Agnew's, cost-cutting consultants.
Reports seen by Schools Week revealed that the 'school resource management advisers (SMA) showed that the proposal for cutting portion size was made after an adviser reviewed the trust's catering with the chain's business manager and found that 'there was a large amount of waste'.
But the Department for Education says the recommendations should be viewed in the wider context of the report, not in isolation.
As with all reports, it is the 'responsibility of the trust to decide which of these recommendations are most appropriate to implement'.
Chapeltown Academy, a sixth-form free school in Sheffield, was advised to 'look to improve the efficiency of the kitchen, including reviewing the portion size and waste control'.
The 'analysis/rationale' section said the school's business manager believed the portions were 'too large' and 'by controlling these, it will reduce the amount of food purchased'.
It also suggested the school explore a food service to local businesses to bring 'less food waste' and 'potentially more income'. No figure for savings was included.
The consultants also revealed that other 'tips' included saving money on supply teachers by instead using spare staff to cover three classes at a time in the dining hall and replacing experienced teachers with support staff on term-time contracts.
The advisers even urged the schools to keep 50% o the money raised for local charities, and cutting curricula and slashing the number of hours in a school week.
Agnew parachuted the SRMAs into schools under a trial scheme in 2018 to help them to cut costs.
At a conference in November he reportedly claimed that the advisers – normally school business managers – found £35 million of 'essentially misdirected resources' at 72 schools and trusts, which amounted to a 'colossal sum of money'.
He has since extended the trial with £2.3 million extra funding to provide at least 160 advisers, but refused to release the reports publicly.