Love British Food announces joint winners of Community Competition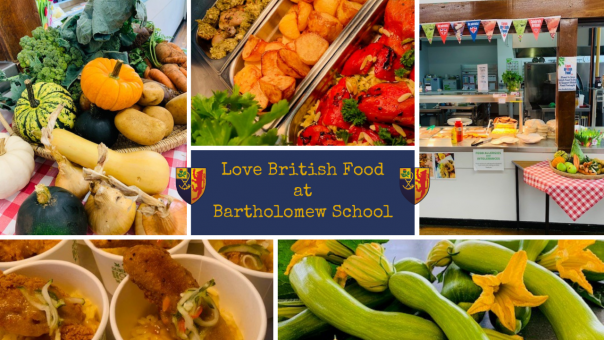 25 Oct 2021
East Lancashire Hospitals NHS Trust and Bartholomew Secondary School have been named the joint winners of the Love British Food 2021 Community Competition.
Every year Love British Food runs a competition to find the best celebration of British Food Fortnight, which took place from 18 September to 3 October 2021. Everyone is invited to enter from individuals, schools, chefs, retailers, care homes, hospitals as well as whole towns or cities.
The joint winners were:
East Lancashire Hospitals NHS Trust – Tim Radcliffe, Facilities Manager, and Michael Eastham, food production and development manager

Bartholomew Secondary School with 1,280 students, in Eynsham, West Oxfordshire – Victoria Buob-Aldorf, head chef
Alexia Robinson, Love British Food founder, commented: "British Food Fortnight is a positive celebration of British food and drink. After a turbulent few months, we want to focus on what we can be proud of - the winners and runner up certainly deliver.
"They are inspirational examples who we will work with in the run-up to next year's national food celebrations to encourage more schools, hospitals and organisations to participate.
"This will be the central tenet of our 2022 campaign working with industry leads, Crown Commercial and, most importantly, catering managers in communities around the country many of whom are already passionate about supporting British producers.
"Well done to the winners and runner up and everybody else who took part. Without the passion from the dedicated people on the ground, the fortnight would not be possible - thank you."
The Community Competition runner-up was Barnsley Council in South Yorkshire- Heater Crossland, urban centres project officer.