Magic Breakfast, Amazon co-host 'Very Important Breakfast Clubs' for schools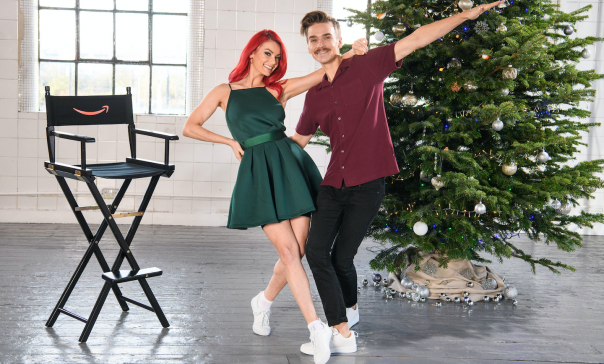 14 Dec 2020
Hundreds of children across the UK will enjoy a Christmas surprise when their usual teachers are replaced by television and social media stars.
"No child should be too hungry to learn, and we're proud to help Magic Breakfast deliver meals to children at risk of hunger across the UK. When Covid-19 meant schools had to close, we made it our mission to reach as many children as possible at home, delivering food parcels directly to the doorstep of thousands of vulnerable children," said John Boumphrey, country manager for Amazon.co.uk.
"This Christmas, we have created Very Important Breakfast Clubs to bring joy to children, schools and families across the UK, underpinning our ongoing commitment to deliver fuel for learning across the rest of the school year, including the holidays."
Following e-visits to selected schools in Doncaster, Poole, Brent, Scunthorpe and Edinburgh, the clubs will be made freely available on the Amazon.co.uk YouTube channel.
The stars signed up to take part are dance duo Joe Sugg and Dianne Buswell from BBC's Strictly Come Dancing; rapper and mental health advocate Professor Green; Countdown's maths whizz Rachel Riley; TV doc, Dr. Ranj; and TikTok phenomenon and professional freestyle footballer, Lia Lewis.
They will be visiting children at five Magic Breakfast partner schools in Doncaster, Poole, Brent, Scunthorpe and Edinburgh online.
●    Joe Sugg, one of the UK's biggest YouTubers and 2018's Strictly Come Dancing runner-up, who will be joined by his partner Dianne Buswell to treat the class to a dance lesson in the first VIB Club.
●    Professor Green, the multi-platinum rapper, songwriter and mental health advocate, will come up with some new rhymes in his freestyle rap session.
●    Dr Ranj Singh, the NHS doctor and BAFTA award-winning TV presenter, will be beamed in with a lesson in biology.
●    Rachel Riley, Countdown presenter and one of the nation's favourite mathematicians, will be playing the numbers game in her lesson.
●    Lia Lewis, British freestyle footballer and TikTok superstar, will kick-start the school day by teaching freestyle flair. With shin bounces, sole stalls and rainbow flicks all on the lesson plan.
Joe Sugg commented, "No child should start their day hungry. Dianne and I teamed up with Amazon and Magic Breakfast, who have delivered more than 2m healthy meals to children this year alone, to create a Very Important Breakfast Club and help make sure children across the UK start their day with a healthy breakfast.
"I can't think of a better way to start the day than with a dance and breakfast, so I hope the children taking our Very Important Breakfast Club enjoy learning this special festive jive."
Dianne added: "Teaching the children a jive was a fantastic way to bring some festive fun to their day alongside their healthy breakfast. We had a ball creating and teaching our Christmas jive and most importantly, are helping to raise funds to ensure thousands of children can start their day with the fuel they need."
Alex Cunningham, chief executive of Magic Breakfast, said: "We've worked with Amazon for over four years and, in 2020 alone, together we've delivered 2m breakfasts to vulnerable children which is just astonishing.
"After a challenging year, ending with the cancellation of many school celebrations, we hope that our VIB Clubs with Amazon will give children a reason to smile this Christmas, as well as raising funds and awareness for the most vulnerable in our communities."
Schools and families around the country will be able to enjoy the VIB Club lessons on the Amazon.co.uk YouTube channel for free this Christmas.